COSCOCS Merger Key to Riding Out Downturn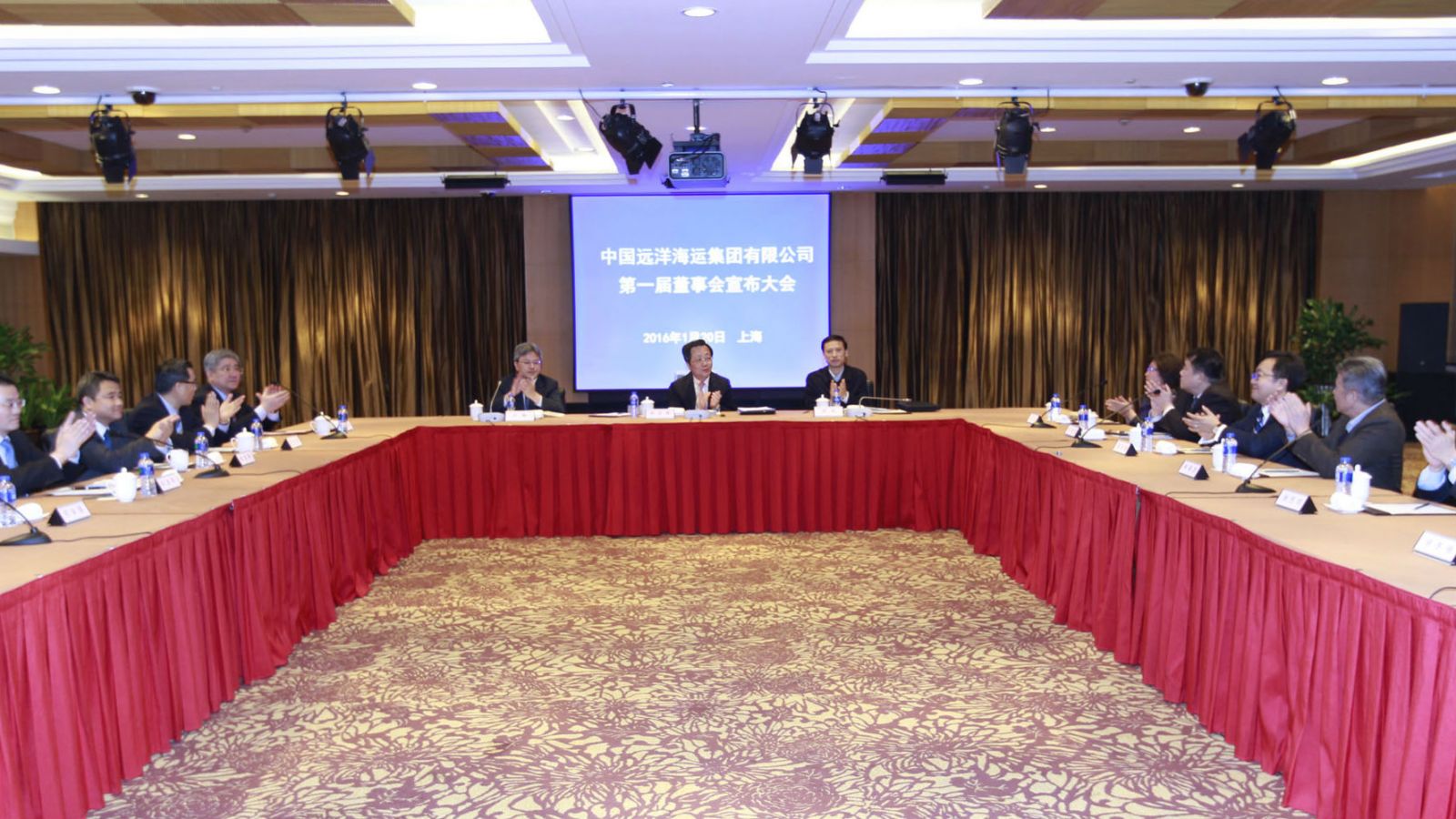 The shipping industry is experiencing its worst downturn since the 2008 financial crisis, making mergers key to riding out this tough period, the chairman of China Cosco Shipping Corporation (COSCOCS) said on Thursday.
Xu Lirong was speaking to reporters on the sidelines of an event to launch COSCOCS, which was formed by a government-driven merger of former domestic rivals China Ocean Shipping (Group) Company and China Shipping Group that has created one of the world's largest shipowners.
Maritime consultancy Drewry forecasts that the global container shipping industry will make a combined loss of $5 billion this year due to factors including lacklustre freight rates and cargo volumes, ship lay-ups and higher operating costs.
"The Baltic Dry Index has been hitting historical lows every day. This is the most difficult period that we are experiencing since the financial crisis," Xu said, referring to the index that tracks rates for ships carrying dry bulk commodities.
"Our two firms had similar operations, we did not have many advantages in the various sectors we operate in and could not count on economies of scale...The merger is crucial to the development of both companies," he added.
With 830 vessels including container ships, dry bulk vessels and tankers, COSCOCS will own almost twice as many ships as rivals AP Moller Maersk and Mitsui O.S.K Lines combined, according to data from ship valuation firm VesselsValue which does not take into account chartered-in vessels.
The merger of the two groups, whose listed units include China COSCO and China Shipping Container Lines involved asset swaps worth 60 billion yuan ($9.21 billion), he said.
COSCOCS is the latest firm to emerge out of a government campaign to clean-up and raise the global competitiveness of China's state-owned firms through creating what it calls "national champions". To date, Beijing has created railway giant CRRC Corp and nuclear producer State Power Investment Corporation.
Besides fulfilling the government's reform goals, Xu also said that the merger also supports one of the world's largest shipping fleets supports China's "One Belt, One Road" policy to increase trade and open new markets for its firms.
"Meeting the demands of China's One Belt, One Road policy will not be possible without a strong shipping fleet," he said.
The new group's headquarters will be in Shanghai.
The restructuring of COSCO and China Shipping can be called the most complicated deal ever for the capital market. More than 70 complicated transactions in assets were carried out.
On the evening of February 1, 2016, three listed companies including China COSCO, China Shipping Container Lines and COSCO Pacific jointly announced that the various bills on major assets restructuring of COSCO and China Shipping were adopted with a high approval rating of 99 percent. Analysts say that the support rate up to 99 percent is a record high in the capital market.