Corpus Christi Approves Lease for New Marine Terminal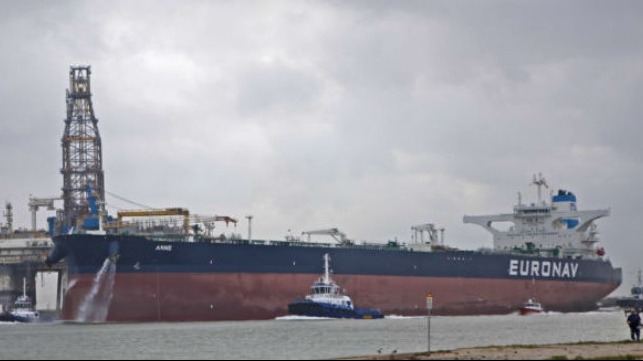 The U.S. Port of Corpus Christi has approved a lease agreement with Corpus Christi Infrastructure (CCI) for approximately 55 acres of land on the north side of the Corpus Christi Ship Channel in the Inner Harbor, for the construction of a crude export terminal facility.
The facility will be used to export of U.S. crude oil, condensate and refined petroleum products via a new oil dock. Under the terms of the lease, the port will construct a new oil dock (Oil Dock 22) and CCI will install the loading arms, handling equipment, storage tanks and other facilities. The Port will dredge a berth to accommodate Suezmax tankers, and CCI will have exclusive use of the berth.
The port is located on the western Gulf of Mexico with a 36-mile, 47-foot deep channel and a 54-foot deepening project underway. The project was recently included in President Donald Trump's FY'19 Budget.
The port aims to be the Energy Port of the Americas, says Charles W. Zahn, Chairman of the Port Commission. From 2016 to 2017, the Port's crude oil exports increased by 267 percent, from an average of 83,488 BPD, to 306,334 BPD. The Texas port is already a leading U.S. crude oil export port and the fourth largest port in the U.S. in total tonnage. It is responsible for roughly half of all energy exports and has experienced record growth in energy exports over the last decade, increasing from essentially zero to an estimated $36 billion in crude oil, natural gas liquids and finished petroleum and chemical projects.
"Yet the Port of Corpus Christi could be handling even more energy exports," says Sean Strawbridge, CEO of the Port of Corpus Christi Authority. "The expansion of the Panama Canal and the increasing availability of supertankers offer an opportunity for United States oil and gas exporters to increase volumes and competitiveness. Our customers tell us that larger, deeper draft cargo ships could save them 50 to 75 cents per barrel, a major global competitive advantage. At over 600 million barrels a year of energy exports in Corpus Christi alone, these transportation cost savings are in excess of $300 million per year for our Port customers."
The port is also positioned to become a leading export hub for LNG. Over $5 billion in new pipelines are under construction from the Permian Basin to Corpus Christi. An $18 billion-dollar LNG liquefaction facility with a capacity of 22 million tons per annum is currently under construction and is scheduled to come online later this year, providing LNG exports to China, Europe, and the Americas under long term contractual commitments.