Construction of Chinese Base in Djibouti Advances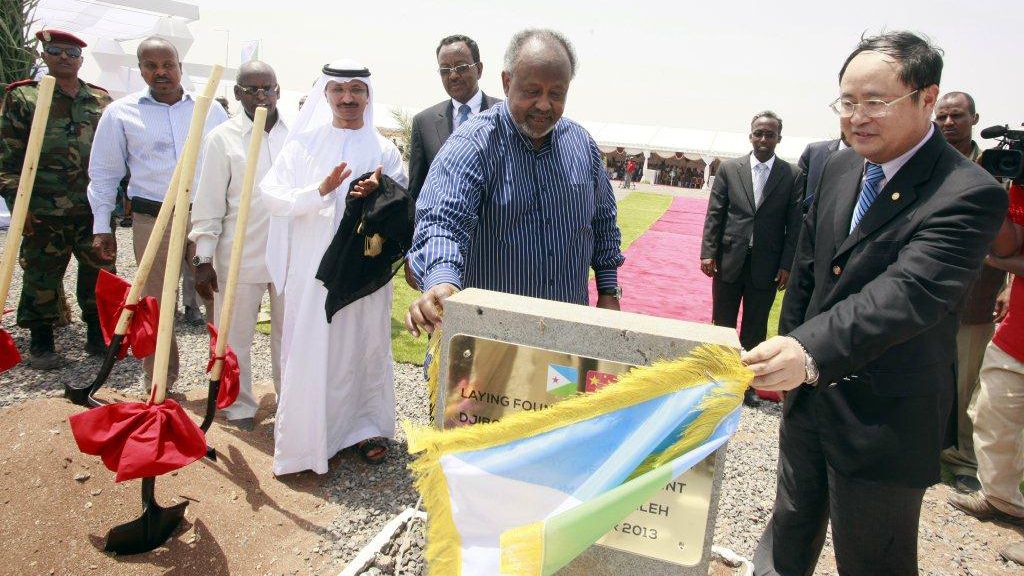 China is building out a new maritime outpost in the small but strategic nation of Djibouti, due for completion next year. Its new seaport "logistics facility" will be just eight miles from an American military installation and 90 nm from the Strait of Bab el-Mandeb.
While Chinese officials have stressed that the new base is not a military facility, defense experts believe it will include munitions storage and may be guarded by Chinese troops, reports the Wall Street Journal. Djibouti's foreign minister Mahmoud Ali Youssouf tells the FT that China may base several thousand troops there and that China's 10-year lease includes the same provisions that other foreign militaries have for bases in the country.
Djibouti's commercial ports (and ports in many other nations) have hosted Chinese naval vessels for years, but the permanent facility near the new Doraleh Multi-Purpose Port would be China's first overseas naval base. In addition, China is funding the construction of the rest of the new $600 million Doraleh breakbulk and container terminal, a water pipeline and a new rail line to Ethiopia; the hundreds of millions in infrastructure investment amount to a significant fraction of Djibouti's GDP.
Djibouti's location near Bab el-Mandeb has made it strategically important for hundreds of years; in the past decade, it has also become an important base for fighting piracy off the coast of Somalia and for American forces conducting anti-terrorism operations in the Middle East. U.S. special forces, helicopters and fighter aircraft are based out of Camp Lemmonier at the nation's sole commercial airport, and the American military has a separate base for drone operations outside the capital. France and Japan also maintain a presence, and the FT reports that Russia may also be considering a base nearby.
In addition to the Djibouti facility, China has explicitly discussed a naval presence at the developing port of Gwadar in Pakistan.