Coast Guard Suspends Hudson River Anchorage Plan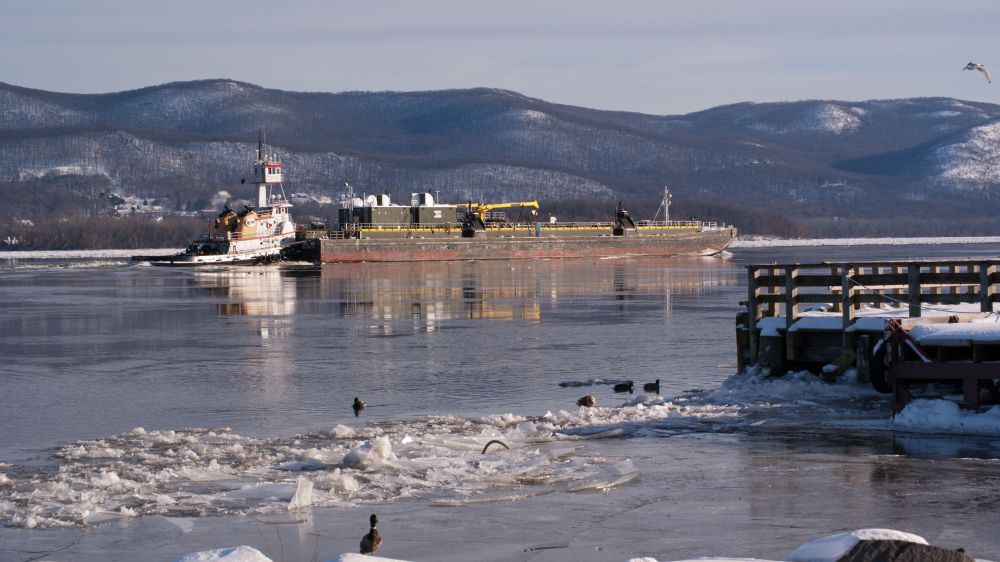 The U.S. Coast Guard has suspended its plans to designate 10 anchorages for petroleum barges on the Hudson River, bowing to pressure from environmental groups and local citizens.
"The anchorages proposal has been suspended because, after analyzing and reviewing the more than 10,000 comments that were received, it was brought to our attention that there's a lot that we really don't know about the Hudson River that we have to study before we make any sort of permanent decision," said Coast Guard spokeswoman Chief Warrant Officer Allyson Conroy, speaking to local media.
While the rulemaking process for the anchorages has ended for now, a new Ports and Waterways Safety Assessment will begin – "a disciplined approach to identify major waterway safety hazards, estimate risk levels . . . and set the stage for implementation of selected measures to reduce risk," according to a Coast Guard statement.
Senator Chuck Schumer (D-NY), the Senate minority leader, called the decision to halt rulemaking a "wise choice," though he acknowledged that the proposal is not yet "completely dead."
Industry supporters say that the anchorages are needed for safe navigation and would be used only when required. Opponents contend that the areas would become busy and unsightly "parking lots" for barges awaiting a berth at the Port of Albany's oil terminal.
Last week, the sustained opposition led New York's legislature to approve a measure for state-level regulation of petroleum transport – a double reversal for oil barge operators, who may soon have to contend with a new layer of regulatory scrutiny in addition to the loss of the anchorages. The bill would empower New York's Department of Environmental Conservtion, Department of State and Office of Parks to write "conditions for petroleum-bearing vessels to enter or move upon navigable waters of the state, as well as tanker avoidance zones." Governor Andrew Cuomo has not yet signed the legislation into law, but it passed the Senate and Assemby by near-unanimous margins.