China's Unipec Revealed as Foreign Buyer of Alaskan Crude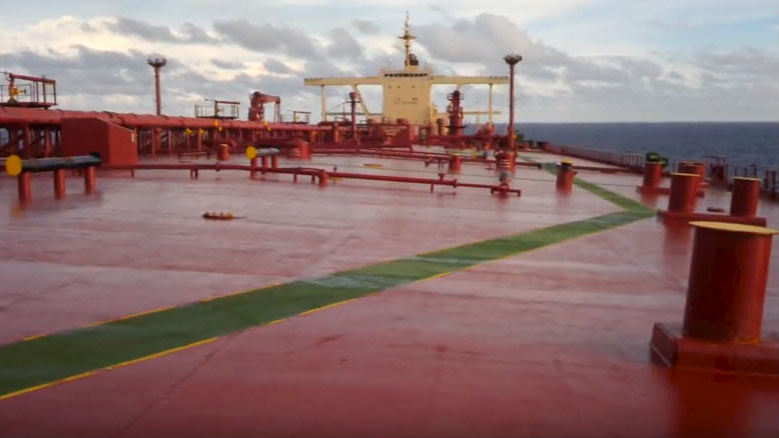 Unipec, the trading arm of top Asian refiner Sinopec, has bought two U.S. crude cargoes, including a rare purchase of Alaskan North Slope (ANS) for its refineries in China, trade sources said on Friday.
In a sign demand for ANS has increased, BP recently chartered a foreign-flagged vessel to ship the crude to Asia. BP spokeswoman Dawn Patience said in an email earlier this week that the company had chartered Tianlong Spirit, a Bahamas-flagged Suezmax vessel, for commercial and operational reasons. At that time, she declined to specify the destination for the crude and said the vessel would sail after BP receives approvals from the state of Alaska and the U.S. Coast Guard.
ANS is mostly transported to the U.S. West Coast on U.S.-flagged vessels owned by BP, ConocoPhillips and Exxon Mobil. Two shipments have left U.S. ports this year for destinations in Japan and Nicaragua, but ANS exports remain rare because of the high shipping costs from Alaska.
However, another ANS delivery was reportedly made in 2014. Genscape Vesseltracker AIS vessel monitoring data showed that a cargo of ANS crude was loaded on September 26 at the Alaskan port of Valdez for delivery into the South Korean refining center of Yeosu. The U.S.-flagged tanker, Polar Discovery, was reported to have made the delivery.

Prior to this, according to the U.S. Energy Information Administration, no Alaskan crude oil has been exported outside of the United States since 2004.
Recently China and Japan have shipped crude from the United States to Asia, since the U.S. lifted a 40-year-old ban on crude exports and opened up arbitrage opportunities.
Supply of the Alaskan crude rose in July and widened its discount to Brent, opening the arbitrage window for the oil to head east.
"Refinery issues in the U.S. West Coast and maintenance for ANS (oilfield) ended earlier than expected," a trader said, adding that the two factors combined led to a rise in ANS supplies available for other markets.
In addition, close to five million barrels of Oman crude and Russian ESPO oil arrived at the U.S. West Coast in July, data on Thomson Reuters Eikon showed, replacing some of the demand for ANS.
ANS crude loading in July traded as low as $3.50 a barrel below benchmark grade Brent, equivalent to about parity to Middle East benchmark Dubai quotes, Reuters data showed.
In Asia, comparable grade Russian ESPO traded at premiums of $2 to $3 a barrel to Dubai quotes for July.
Unipec bought an ANS crude cargo which will load this month, the sources said. Chinaoil, the trading arm of PetroChina, has also enquired about ANS prices, they said, although it was not immediately clear if they bought a cargo.
The companies do not comment on commercial matters.
Separately, Unipec has also purchased a cargo of U.S. heavy crude with a quality similar to a cargo it loaded in March, one of the sources said.