China's Coast Guard Now Under Military Leadership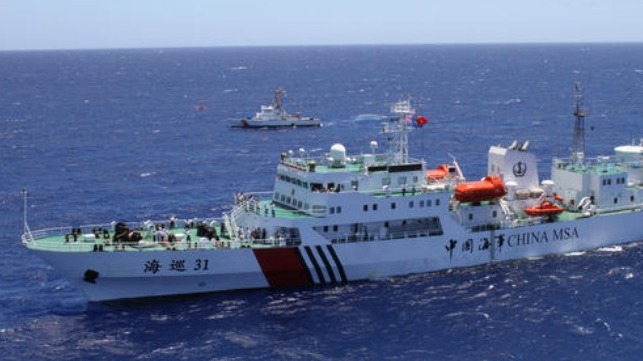 The China Coast Guard conducted a patrol in the waters surrounding the Diaoyu Islands on Wednesday, the first such mission since it was placed under the leadership of the Chinese military.
The islands, also known as the Senkaku Islands, the Tiaoyutai Islands and the Pinnacle Islands, are a group of disputed islands controlled by Japan in what is known as either the Sea of Japan or the East China Sea.
Previously, the Coast Guard was supervised by the State Oceanic Administration. The leadership change began on July 1, and some commentators have indicated the change will enable the Coast Guard to be more involved with military drills and enable it to play a larger role in safeguarding China's maritime interests. Thus the new leadership is seen as a warning to other countries.
However, Ministry of National Defense spokesperson Wu Qian said on Saturday that the leadership change will not alter China's principles and stance on maritime issues. "The transferring of its control and reform of the command and control system will not change its basic mission to protect maritime rights and carry out law enforcement. It does not entail any change on the Chinese side in its principles and policies on maritime issues. As always, China is committed to a peaceful resolution of differences through direct consultations with relevant sovereign countries and will continue law enforcement and security cooperation with other countries," said Wu.
Song Zhongping, a military expert and TV commentator, told the Global Times that Coast Guard ships could now be armed with powerful small diameter cannons instead of water cannons and crews could carry firearms.