China Plans New Satellite Network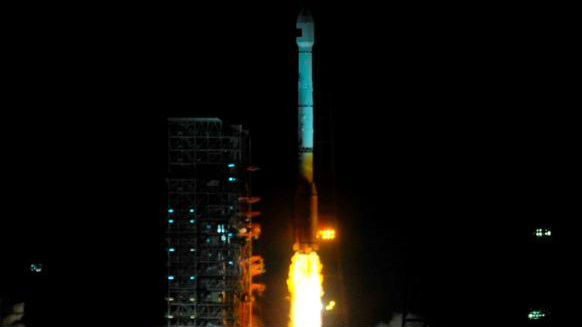 China Aerospace Science and Technology Corp plans to build a global real-time communications satellite network by 2020, China Daily reports.
The Hongyan satellite system will be composed of 60 small satellites operating in low orbits and 20 ground stations around the world. Its functions will include ship identification and tracking along with other civilian services such as weather forecasting.
The system is also expected to be capable of providing energy and engineering companies with services such as global asset management, personnel positioning, emergency rescue and communication services.
The navigation signal enhancement devices carried by Hongyan satellites will be an improvement on the Beidou navigation satellite system's positioning accuracy, said an official working on the system. The Beidou system was designed to rival the U.S.-operated GPS. It became operational in December 2011, and there are now over 20 Beidou navigation satellites operational.
Other systems operational globally include the European Union's Galileo system which is expected to be in full service by 2020, the Indian Regional Navigational Satellite System (IRNSS) and the Japanese Quasi-Zenith Satellite System.