China Completes Second Mega-Cutter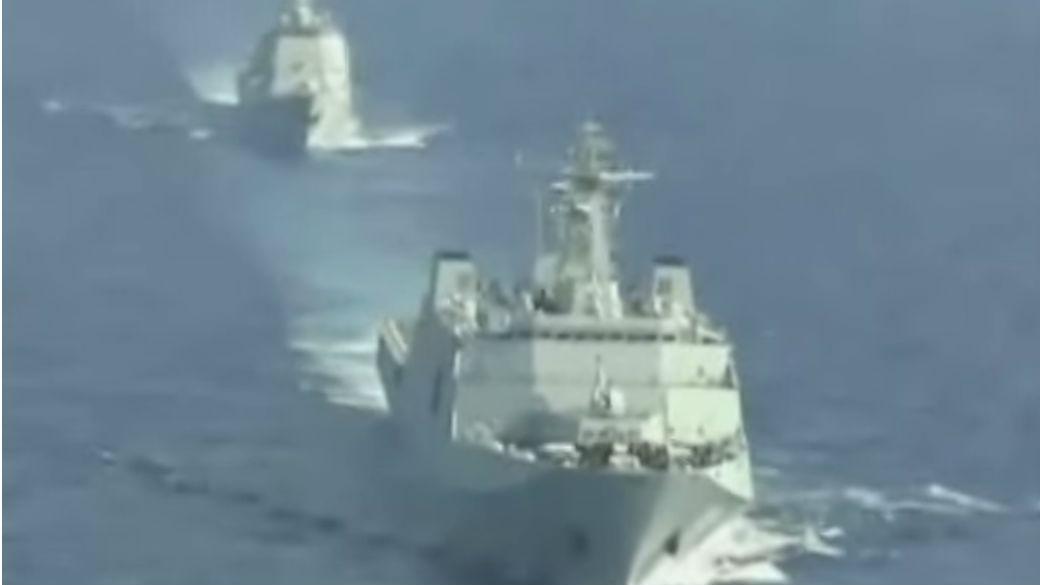 China has built a second 12,000-ton displacement coast guard ship for patrol service in the South China Sea, reports Chinese Communist Party media outlet People's Daily.
These newbuilds have taken the title of world's largest coast guard cutter from the 10,000-ton displacement Shikishima class. The Shikishima and her sister ship Akitsushima have been used by Japan for patrols in the East China Sea and for anti-piracy cooperation in the Straits of Malacca.
For comparison, the U.S. Navy's guided missile destroyer Lassen is somewhat smaller at only 9,000 tons displacement. The Lassen made a transit near the Chinese-occupied island of Subi Reef in the South China Sea last year, prompting diplomatic protests.
The new cutters are capable of 25 knots and are fitted with a 76-mm cannon, larger than typically installed on a patrol vessel. Observers suggest that the size, armament, long range and enhanced survivability of the new ships reflects increasing militarization and tension in the South China Sea.
CCG 3901, the hull commissioned this week, will likely be used to patrol that disputed region. Its predecessor, CCG 2901, was launched early last year and has been deployed to the East China Sea, which is home to islands claimed by both China and Japan. CCG 3901 is said to improve upon the earlier ship's design in range and in the ability to withstand a collision.
That survivability was mentioned as a key factor for the design of the ship may reflect a tactic Chinese vessels have reportedly used in the past: employing size and the possibility of collision rather than armament to engage foreign vessels in confrontations.
The Chinese Coast Guard has received dozens of new vessels over the last several years, many of which have been deployed for the purpose of patrolling China's newly constructed installations in the Spratly Islands.
Observers suggest that China has been militarizing its Coast Guard for some time, with a major integration plan of four Chinese maritime agencies announced in 2013 and the recruitment of 700 maritime police trainees in 2014.
Ryan Martinson, research administrator at the China Maritime Studies Institute, said that these new officers will "stop drug smugglers, quell civil disputes turned violent, uphold fishing moratoria, and yes they will confront – and yes possibly arrest – foreigners operating in disputed waters hundreds of nautical miles away from the Chinese coast. They'll almost certainly do many of these things from the bridges of armed patrol cutters."
Images of the new cutter are available here.