China and Russia Block New Protected Areas in the Antarctic Ocean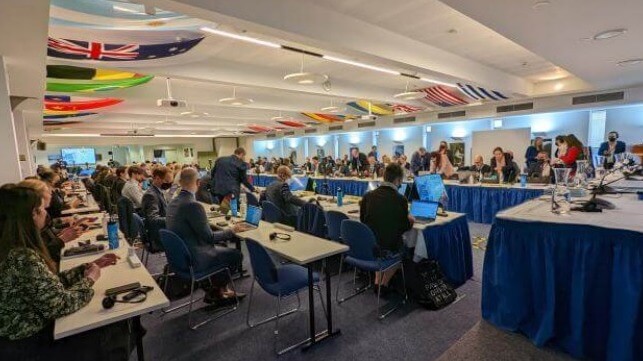 Last week, the Commission for the Conservation of Antarctic Marine Living Resources (CCAMLR) held a special meeting in an attempt to resolve the six-year stalemate in creation of extra marine protected areas (MPAs) in the Southern Ocean. Unfortunately, the meeting failed to reach consensus as China and Russia resisted plans to have vast swathes of Antarctic Ocean put under protection.
Specifically, the 27 member states of CCAMLR had met to approve designation of three large-scale MPA proposals in the East Antarctic, Weddell Sea and Antarctic Peninsula. Together these proposed MPAs would protect nearly 1.5 million square miles of the Antarctic Ocean. It was in line with the "30 by 30" commitment by world's governments to protect at least 30 percent of the world's oceans by 2030. The 196 parties to the Convention on Biological Diversity agreed this target in Montreal, Canada last December.
The last MPA CCAMLR designated was in the Ross Sea region in 2016. Covering 430,000 square miles, it is the world's largest protected area. Earlier, in 2009, the Commission also put under protection 36,000 square miles of ocean around the South Orkney Islands.
CCAMLR was established in 1982 as a key instrument of the Antarctic Treaty System. With one of its key roles being the protection of the Antarctic Sea, the Commission advocates for a precautionary approach in trying to protect this pristine region, and this motivates the push for the creation of the marine protected areas.
However, China and Russia have delayed action by demanding more data. Beijing and Moscow have been blocking the MPA's expansion scheme since it was first floated by Australia in 2010, even after the proposal was scaled back in 2017.
"Scientific studies point to an increasingly urgent need to protect the Southern Ocean. Unfortunately, this special meeting ended as the previous six annual meetings have: with two countries blocking the will of the other 25 CCAMLR members to make progress toward a network of Southern Ocean MPAs," said Andrea Kavanagh, the Director for the Antarctic and Southern Ocean at the Pew Bartarelli Ocean Legacy Project.
The Antarctic region is currently facing immense ecological pressure from climate change. Declining ice cover is causing changes to the physical and living environment of Antarctica. For instance, studies have shown that the distribution of penguin colonies has changed as the sea ice conditions alter.
"The presence of sea ice is essential to the life cycle of Antarctic krill. The creation of marine protected areas is very important, because above all it protects the biodiversity by removing stress of fishing in these areas," said Rodolfo Werner, scientific and political adviser to the Antarctic and Southern Ocean Coalition (ASOC).