Chevron Becomes First Major to Exit Norway's Offshore Sector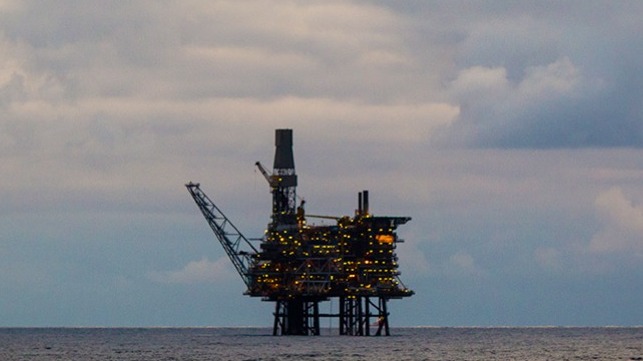 American oil major Chevron has decided to leave the Norwegian continental shelf in favor of new prospects in other regions. The firm is transferring its last stake in a Norwegian offshore license - a 20 percent share of Arctic lease block PL859 - to Oslo-listed DNO ASA for an undisclosed sum.
According to correspondence obtained by Reuters, Norway's oil ministry has agreed to approve the sale and Chevron's departure from the nation's oil sector, on condition that Chevron agrees to fund its share of the decommissioning of the aging Draugen field. The ministry said that the decision means that Chevron will leave the NCS "permanently."
The sale is among Chevron's many other moves to exit the maturing North Sea region. It sold its 40 percent operating share in the UK offshore Rosebank project to Equinor (Statoil) last week, and it is seeking buyers for most of its other assets in the UKCS. It also sold its last interests in the Danish sector of the North Sea to Total last month.
The only UKCS asset that Chevron has expressed an interest in retaining is the Clair field, where it holds a stake of about 20 percent. Lead partner BP is just finishing the development of an expansion at Clair and expects that first oil from a new pair of platforms will begin this year. "Clair is a key advantaged oilfield . . . a giant resource whose second phase is about to begin production and which holds great potential for future developments," said BP Upstream CEO Bernard Looney in July.
Heading for shore
Chevron will likely redeploy its capital from North Sea assets to onshore E&P investment. The firm is very active in the Permian Basin shale fields, where it aims to produce 650,000 bpd by 2022. It also holds a 50 percent interest in the supergiant Tengiz field in Kazakhstan: this 25-billion-barrel reservoir is among the world's largest, and it puts out about 450,000 barrels per day. It also generates high volumes of naturally occurring hydrogen sulfide (sour gas), which is presently removed in processing as solid sulfur. The multi-million-tonne storage piles for this waste product may be seen from space, and they have been a source of tension with Kazakh regulators and local residents in years past.
Chevron is investing billions of dollars in a new reinjection system that will put the sour gas back into the reservoir, which in turn will raise production by another 250,000 barrels per day. This next phase of Tengiz's expansion, dubbed the Future Growth and Wellhead Pressure Management Project, will cost Chevron and its partners an estimated $37 billion, including an allowance for contingencies.