Cheniere's Ex-CEO Details Competing Venture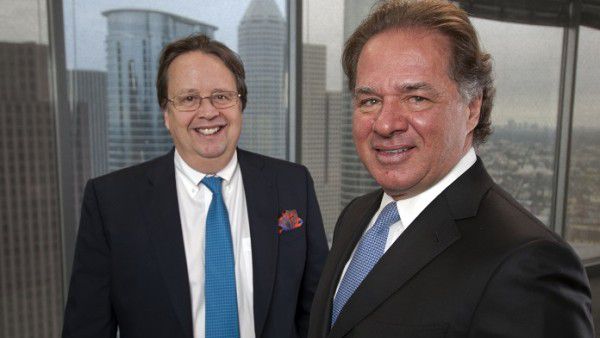 In its first quarter SEC filings Thursday, American LNG producer Cheniere Energy said that its losses for the first three months came to $320 million – a larger number than most analysts expected. And Charif Souki, the company's former CEO, has announced that he has a detailed plan to compete with his former company.
Cheniere shipped its first commissioning cargoes from its Sabine Pass facility in the first quarter, and it continues construction on additional LNG trains. Revenue was steady from the same period a year ago, at about $69 million for the quarter, largely from long-term contracts for its inactive regasification capabilities ($65.5 million). The firm said that it secured $2.7 million in revenue from LNG operations in the quarter; it listed an additional $5.5 million worth of LNG in its inventories.
In highlights, the firm noted that it had completed seven shipments as of May. In addition, the firm has secured a total of an additional $2.8 billion in new credit facilities, part of which have been used for retiring existing loans.
Given that 85 percent of its planned capacity is already sold under long-term service agreements, "Cheniere . . . is more like a bet upon the creditworthiness of its contract counterparties," firms like KOGAS, GAIL, Total and Woodside, said an analyst at SeekingAlpha. "As long as Cheniere fulfills the commitments it has promised in its contracts, [they] must pay Cheniere a fixed amount every year whether or not they purchase any [LNG]." In theory, so long as Cheniere completes its trains and keeps them operational, it does not face much downside risk from changes in the price of natural gas, he argued.
Despite what some see as a solid foundation for Cheniere's future, at least one investor sees an opportunity to do even better. Cheniere's ex-CEO Charif Souki has announced that he has formed a new firm to compete with the company he founded and ran for over a decade, and this week he provided additional details on his new efforts.
Souki was ousted by Cheniere's board in December amidst a dispute over the rate of the company's growth and his ambitious vision for its future. He now expects to pursue that vision through another enterprise. Souki's new firm, Tellurian Investments, was co-founded with Marton Houston, the former chief operating officer of leading LNG trader and producer BG Group (now part of Shell).
In an interview with FT, Souki expressed confidence in the fundamentals of American shale gas pricing. "Gas prices in the US are going to be lower forever," Souki said. "The only real competition is other Gulf [of Mexico] Coast projects. The rest of the world doesn't stand a chance."
He intends to compete with Cheniere on price: $0.50 cents less per mmBtu, a savings in the range of 10-15 percent at current Henry Hub rates. He has secured Gulf Coast acreage sufficent for more than 20 mtpa of production, and unlike other facilities, he told FT, his plant will be modular and scalable. With each liquefaction train sized at less than one mtpa, the plant could grow incrementally to match demand.
Souki is not looking to enter the market in today's LNG "glut" – he foresees undercapacity much later, from 2022, and says that now is the time to invest in order to have new trains online in the coming decade.