Carnival to Take Four Deliveries in 2016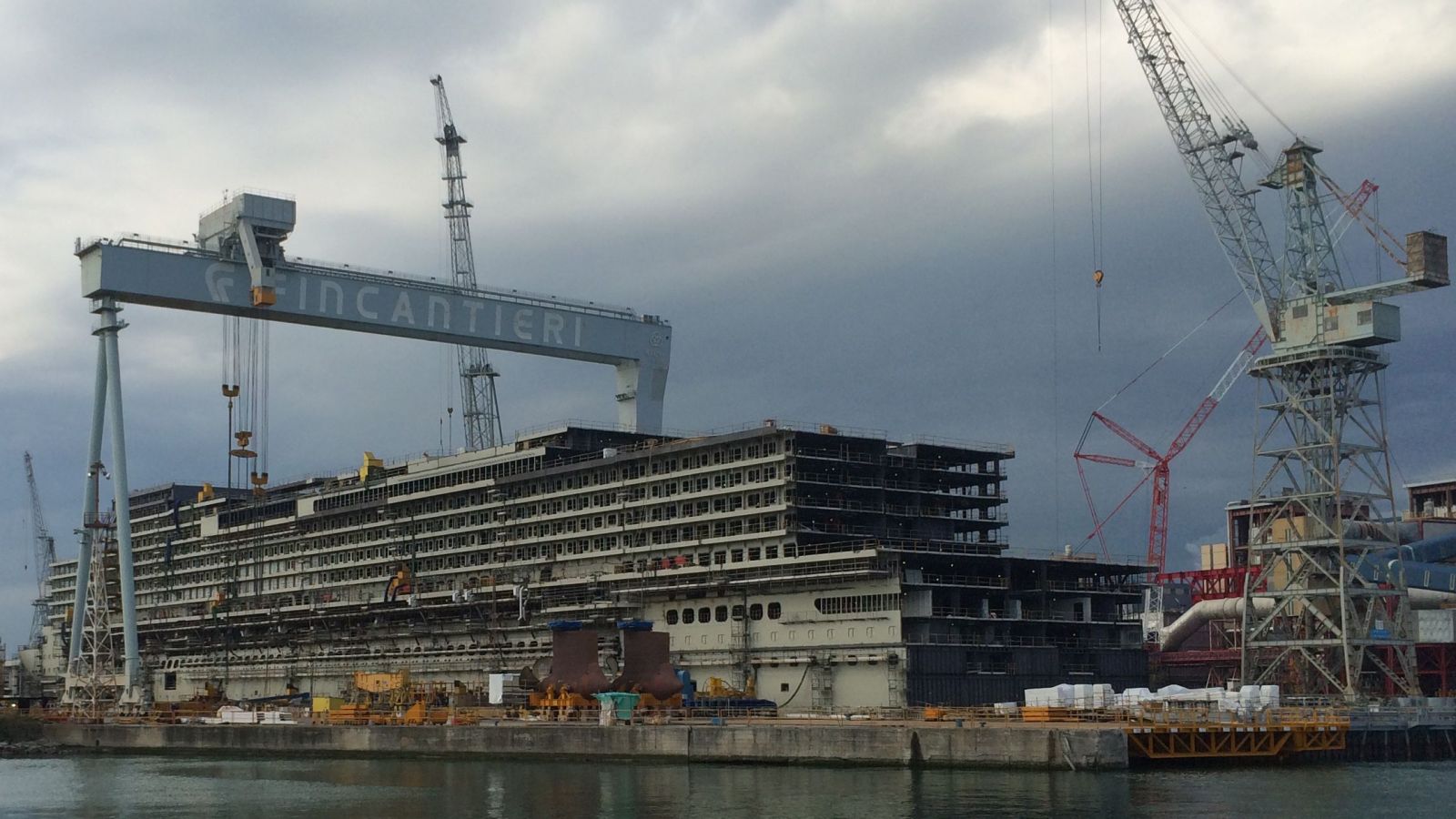 Carnival Corporation has announced four cruise ship deliveries for 2016, augmenting its 100-strong fleet with new, efficient vessels. The ships are the first set of the conglomerate's 17 orders for 2016-2020 delivery dates.
"[We have a] long-term strategy for bringing highly efficient, state-of-the-art ships to market and elevating the overall cruise experience," said CEO Arnold Donald. He added that the ships "support our goal to provide the best possible vacation experience at a value that land-based vacations cannot match."
In April, Carnival Cruise Line will add the Fincantieri-built Carnival Vista, which will be the subsidiary's largest vessel at nearly 4,000 passengers. It will host the first IMAX movie theater built on a cruise ship. The same month, Holland America Line will be adding the 2,600 passenger Koningsdam, also by Fincantieri, and Aida will take delivery of its new Mitsubishi-built, 3,300 passenger flagship AIDAprima.
Timelapse video of AIDAprima's construction
In December 2016, Carnival's luxury division Seabourn will get the new 600-passenger Seabourn Encore, which will continue the line's emphasis on high ratios of space and staffing per guest.
The news comes shortly after Carnival's announcement that it has contracted with Fincantieri for four ships to be built specifically for the China market, and, separately, with CSSC Shanghai Waigaoqiao for the first Chinese-built cruise ship. The Asian market is a major source of projected growth, with as many as four million passengers expected in coming years.
The orderbook for blue-water cruise ships stands at approximately 40 vessels from 2016 to 2020, suggesting that Carnival will take delivery of almost half of the planned newbuilds. The net cost of the projected global deliveries is in the range of $30 billion over the five year period, according to data from SeaTrade Cruise, and stands in stark contrast to weakened orderbooks for most other vessel classes.