[Updated] Car Carrier Spills Fuel Oil in Los Angeles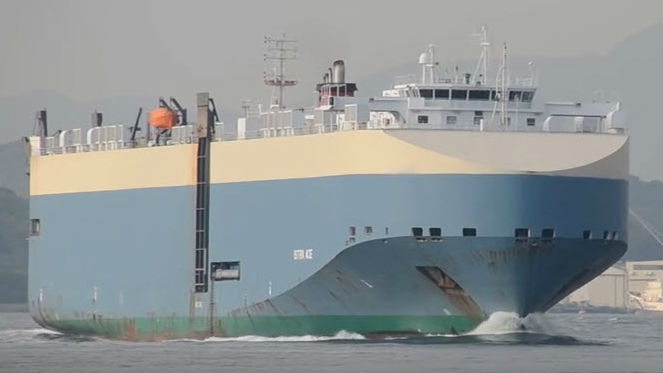 An oil spill in Los Angeles Harbor is believed to be the result of bunkering operations on the car carrier Istra Ace.
The U.S. Coast Guard and California Fish and Wildlife's Office of Spill Prevention and Response are investigating the spill that was reported on Sunday evening at 6:30pm when fuel oil was reported in the Cerritos channel at Berth 198 .
Some media reports indicate the spill occurred during bunkering when fuel leaked from an open valve. U.S. Coast Guard spokesperson Andrea Anderson has stated that the initial investigation on board the Istra Ace revealed faulty piping that may have allowed oil to leak from the starboard side of the ship. The amount of oil released has not yet been estimated.
Currently, 15,600 feet of boom has been deployed around the vessel as well as at critical points in the channel.
The Coast Guard issued a safety zone restricting recreational and commercial vessel traffic in the affected area. Due to response efforts, the operations of the Commodore Schuyler F. Heim Bridge have been temporarily suspended, restricting vessel traffic from transiting underneath the bridge.
At this time, there have been no reports of oiled wildlife.
The 577-foot Istra Ace is owned and operated by Mitsui O.S.K. Lines and managed by Greek Stamco Shipmanagement.