Canada Offers Funds for National Trade Corridors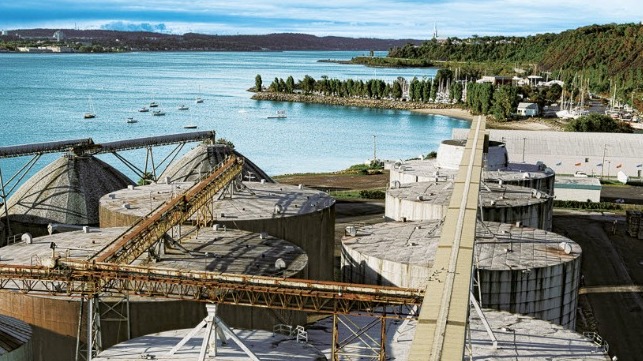 The Canadian government has announced $2 billion in funding that it says will allow Canadians to compete in key global markets. The money has been allocated over 11 years and includes up to $400 million in dedicated funding for Northern territorial transportation infrastructure.
The government has called for applications for projects involving ports, airports, roads, railways, intermodal facilities, international bridges and border crossings – assets that are the primary building blocks of the supply chains that enable the physical exchange of goods around the world and also support the critical movement of people and goods in Canada's Northern territories.
The $2 billion National Trade Corridors Fund is one component of the $180 billion Investing in Canada Plan, the Government of Canada's strategy for addressing long-term infrastructure needs in Canada and supporting middle-class growth and well-paying jobs. The National Trade Corridors Fund is also a key element of Transportation 2030, the Minister of Transport's strategic plan for the future of transportation.
In addition to the $2 billion of investments under the National Trade Corridors Fund, the Canada Infrastructure Bank will invest at least an additional $5 billion to address trade and transportation projects.
The government has also announced major investments of $15.5 million for three projects at the Port of Québec to improve port infrastructure. The first project is in the Anse au Foulon sector where the infrastructure was built almost 100 years ago. The funding will be used to upgrade existing rail and road infrastructure as well as electrical and water systems. A second project, in the Estuaire sector of the Port of Québec, will repair the drawbridge structure, motors and gears to give the drawbridge at least 30 years of useful life. The third project will restore strategic infrastructure in the Anse au Foulon and Beauport sectors of the Port of Québec to address the deterioration of the wharves.
In 2017, Canada's total international merchandise trade amounted to $1.1 trillion. The U.S. continued to be Canada's top trade partner, with $703 billion in trade ($415 billion exported, $288 billion imported), accounting for 63.5 percent of total Canadian trade in 2017.