Budget Deal Includes New Training Ships for U.S. Academies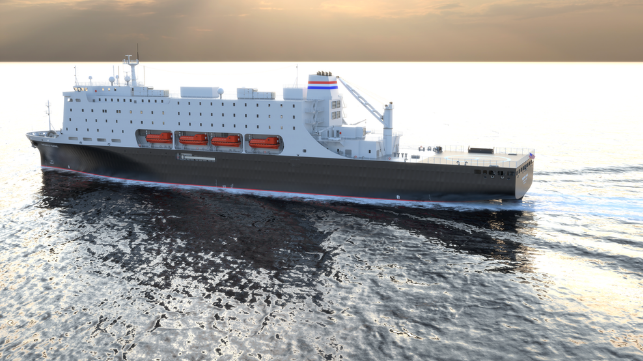 The U.S. federal budget for FY2018, passed by Congress and signed into law on Friday, contains significant wins for American seaports and for the U.S. maritime industry. Port authorities and their tenants will benefit from hundreds of millions of dollars in additional funding for infrastructure and dredging, and the state maritime academies can look forward to long-awaited replacements for aging training vessels.
For projects on shore, Congress tripled the funding for the Obama-era Transportation Investment Generating Economic Recovery (TIGER) grant program, which provides competitive awards for multimodal infrastructure projects. TIGER grants for FY2018 will total $1.5 billion, up from $500 million in FY2017, with 30 percent dedicated to rural communities. For highway funding - which benefits seaports indirectly - Congress added $1 billion for the Federal Highway Administration and another $2.5 billion for discretionary highway funding.
For waterways and ports, the Army Corps of Engineers will receive an additional $790 million in funding over last year's levels, including $100 million more from the Harbor Maintenance Trust Fund. The allocation of HMTF tax receipts to harbor maintenance (rather than to the general federal budget) is a longstanding priority for American seaports. Funding for Customs and Border Protection includes an additional $7 million to hire 330 new CBP officers, which will help to close a shortfall identified by the American Association of Port Authorities (AAPA).
"We've worked hard to create greater awareness among policymakers and the public for the vital role that ports play in our economy, national security and international competitiveness," said AAPA CEO and president Kurt Nagle. "We're particularly pleased that Congress and the Administration are demonstrating through this bill that they recognize the importance of ports."
In another big boost, the U.S. Maritime Administration is receiving $980 million in funding this year, twice the Trump administration's budget request ($390 million) and well above last year's enacted funding level ($522 million). The FY2018 amount includes $300 million for the planning, design and construction of a new generation of training ships, the new National Security Multi-Mission Vessels.
Herbert Engineering completed Phase 3 design work for the new 525-foot training ships last year. The design calls for a draft of less than 25 feet, diesel-electric propulsion, a ro/ro ramp, a helicopter landing deck and berths for 700. The design is intended to give good performance in both cadet training and humanitarian assistance / disaster relief roles.