Brave New Drone World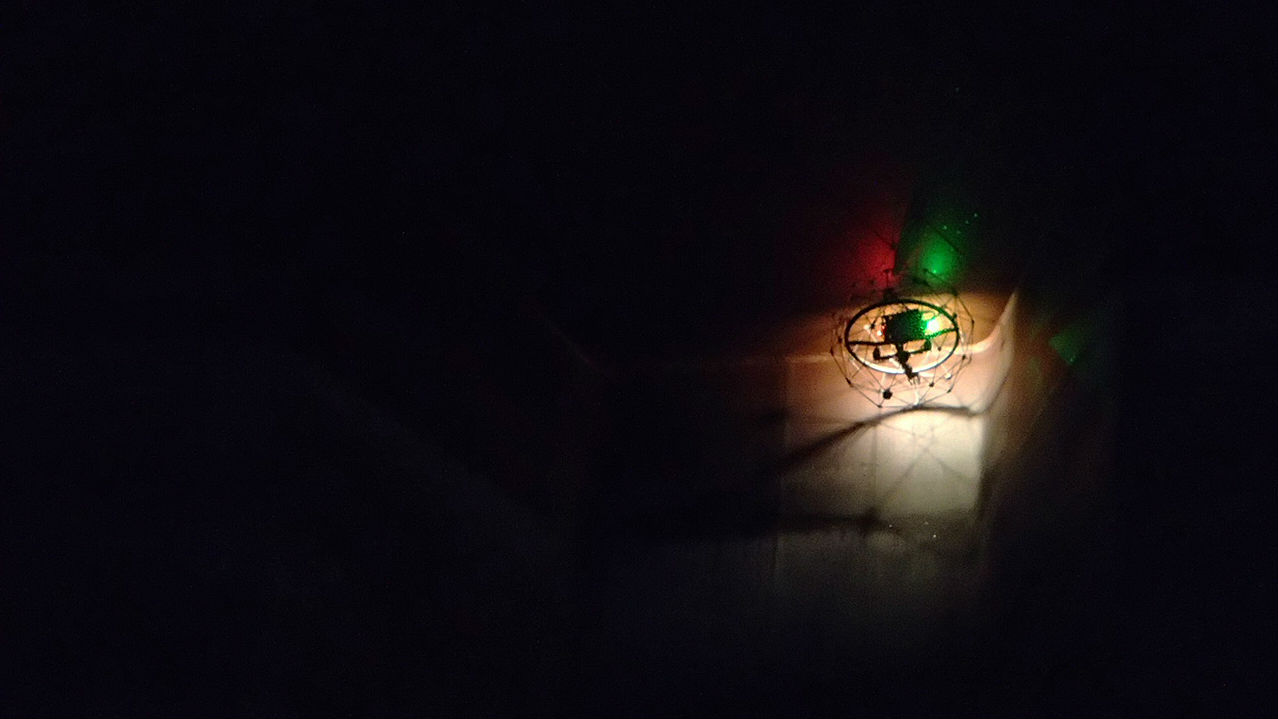 This week, DNV GL announced that it had completed its first surveys using a drone. This most recent maritime application for drones demonstrates a growing interest in the technology that has, over the last year, seen applications emerging across merchant, naval and research fleets around the world.

The survey took place on the MV Apollo, a chemical tanker owned by Carl Büttner Shipmanagement in Germany. Two DNV GL surveyors used the drone to inspect 14 tanks over a period of two and a half days.
"The advantage of using a drone over conventional staging inside the tank is absolutely clear," says Jochen Huhn, Marine Superintendent and Chief Security Officer, Carl Büttner Shipmanagement. "Eliminating the risk of damage to the coating from staging means the drone survey is worth it, even before we factor in the time saved by this method."
In the future it may be possible to use drones that are fully autonomous. A 3D model of a vessel could be loaded into a drone's memory, which could then orientate itself inside the tank and follow a pre-defined route, stopping at points of interest inside the compartment to capture video and still images.
At some stage it may be possible to have a drone with its own scanning capabilities. The drone could be dropped into an unknown space, make a scan, create its own 3D map and then proceed to carry out the survey independently.
Humanitarian Potential
Also this week, independent drone delivery service Flirtey and Dr. Timothy Amukele, assistant professor of pathology at Johns Hopkins University School of Medicine, will conduct the first ship-to-shore drone delivery in the U.S. on June 23 on the New Jersey coastline.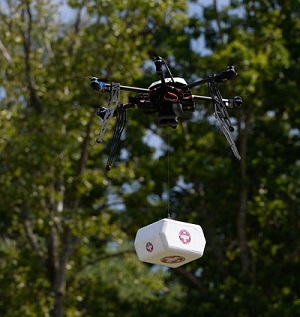 The purpose of the joint mission is to demonstrate how drones can provide life-saving aid to victims of a disaster, such as a hurricane or system-wide failure of electrical or communications infrastructure.
Flirtey will fly drones carrying medical samples for emergency testing between an onshore medical relief camp at Cape May and a test facility on a vessel stationed off the coast.
"Imagine a future where in the event of a natural disaster like Hurricane Sandy, Flirtey drones rapidly deliver emergency medical supplies, food and water," said Flirtey CEO Matt Sweeny. "This demonstration is helping to make that future a reality."
Maersk Trial
In March, Maersk Tankers conducted a proof of concept for ship-to-ship delivery by an intrinsically safe drone, using a test cargo of cookies. The drone, built by French firm Xamen, is ATEX approved for use in explosive environments.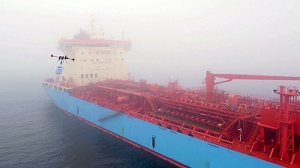 Maersk says that drones have the potential for cost savings of as much as $9,000 per vessel per year, as they could reduce the need to hire tenders for deliveries when a ship is not tied up at the dock.
Maersk is also testing drones for other purposes, including inspections of Maersk Oil's offshore assets and APM Terminals' port facilities.
Shipbuilding
The shipyard Tsuneishi Holdings Corporation is analyzing the potential for using drones at its Hiroshima shipbuilding facility in an effort to increase both safety and productivity in daily operations.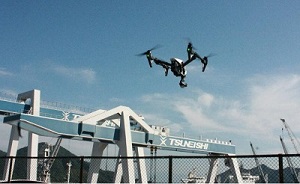 The company's drone fleet is able to capture high-quality photos and video and transmit the data live back to a central information processing area where the Tsuneishi team hopes to use the collected information to oversee operational progress, facility inspections and potentially manage disaster situations from a distance.
SOx at Sea
The European Safety Monitoring Agency and the European Space Agency are considering the deployment of drones for maritime surveillance and, potentially, at-sea SOx emissions detection.
A program called STEAM will test the remote measurement of SOx emissions using drone-based sensors. If successful, STEAM could potentially boost enforcement of MARPOL VI SOx limits in European ECAs by adding direct at-sea emissions detection to existing port call fuel inspections.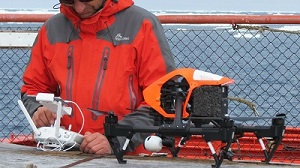 In the Ice
In December last year, a drone helped navigate the Australian ice breaker Aurora Australis through the sea ice on its annual resupply voyage to Casey station in Antarctica. It was the first time the Australian Antarctic Division has used drone technology to assist ship operations.
The proof-of-concept flights were undertaken by Australian UAV, and Director James Rennie said the project had a number of technical challenges. "The electronics do not like snow, the batteries do not like the cold and the drone's compass did not like the ship's thousands of tons of steel," he said.
The quadcopter made five flights during the nine-day voyage to Casey, needing eight minutes in the air for each flight to collect the necessary data.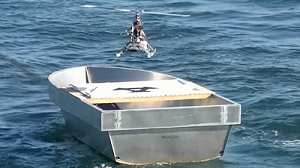 Navy on Target
Last month, engineers with Roke Manor Research, together with the U.K. Defense Science and Technology Laboratory, demonstrated a helicopter drone that can land itself on a moving platform by visual cues – without the aid of GPS, any shipboard beacon or human intervention.
Further testing will be carried out as part of the Royal Navy's Unmanned Warrior exercises, scheduled for October. The exercises will incorporate over fifty different unmanned systems – underwater gliders, subs, autonomous surface craft, helicopters, quadcopters and planes – in what it bills as the largest ever event of its kind.
Criminals and Traffickers
Drone technology is constantly improving and becoming more affordable, and a study published late last year warns that pirates and traffickers could potentially develop their own drone air force.
The use of drones, combined with GPS tracking and home-made submarines, could negate the need for criminals to outrun naval vessels to escape detection and capture.
The warning comes from a report published in the Journal of Military and Strategic Studies. Author David Rudd, a defense analyst for the Canadian government, says new players have emerged in recent decades that inhibit the ability of states to regulate domestic and international maritime activity.