BOEM Revises Offshore Wind Auction Rules to Deter Bidder Collusion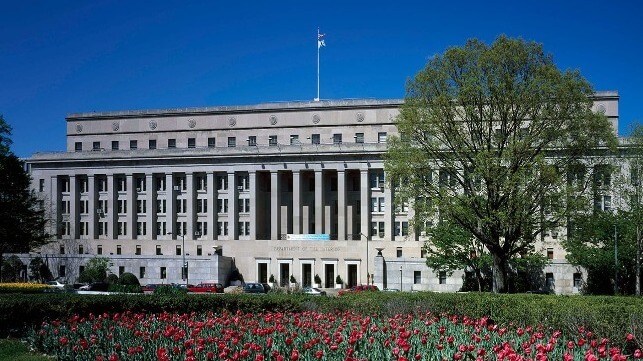 In the final days of outgoing director Amanda Lefton's tenure in office, the Bureau of Ocean Energy Management has announced rule clarifications for its auction process for offshore oil and offshore wind, including changes intended to improve the integrity of the bidding process. Without mentioning any particular incidents or cases, BOEM has introduced measures to discourage bid-rigging in offshore wind lease sales.
On January 12, BOEM released a proposed "Renewable Energy Modernization Rule" to update its management policies for offshore wind. Among its 360-plus pages of changes for offshore renewable energy permitting, management and decommissioning, it includes new language to "deter potential bidder collusion" during auctions.
According to BOEM, this particular rule change is intended to prohibit bidders from sharing their auction strategies and valuations of a lease area with other bidders "in any manner that might prevent the United States from obtaining a fair return on a prospective lease."
If bidders are found to have "engaged in illegal activity, anticompetitive or collusive behavior," they will no longer be allowed to "acquire or hold" a lease on the U.S. OCS. If improper bidding activity is proven through BOEM's administrative process, the lease in question could be canceled and rebid or reassigned to the next-highest bidder. (This does not necessarily mean that a suspicious bidder would lose other leases they already hold: any administrative action against existing leases would also have to follow BOEM's cancellation process.) A bidder disqualified under this rule could appeal and seek requalification to bid in later rounds.
Offshore oil and gas
The longstanding bid adequacy process for offshore oil and gas lease sales includes a similar directive to review bidding activity for any improprieties, and BOEM issued an updated version of the lease rules on Wednesday.
The latest revision of the E&P lease procedure is aimed at improving the government's financial return from leasing on the OCS. Oil and gas production in federal waters earned the government $90 billion in revenue from 2006-2018, according to the U.S. Government Accountability Office. However, GAO also found that BOEM "systematically underestimates the value of offshore oil and gas leases," giving industry an effective discount. The new guidelines are intended to rectify this shortcoming by strengthening BOEM's valuation and bid review process.
In addition, the guidelines require the BOEM Regional Director (for the Gulf of Mexico Region) to determine whether there have been "any unusual bidding patterns in a sale," and empower the director to look for such patterns at any time before BOEM accepts a bid. The director may disqualify bids or reject a high bid if such patterns are detected.