BOEM Completes Environmental Analysis for Fourth U.S. Offshore Wind Farm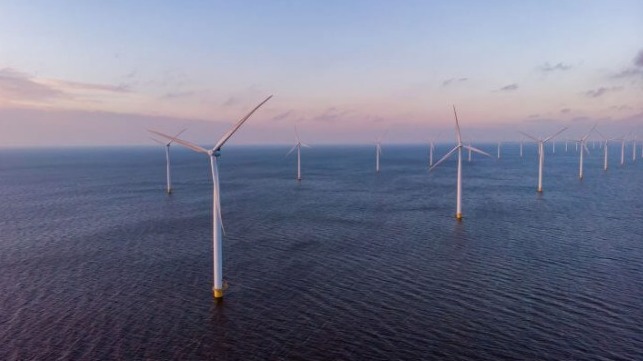 The United States is accelerating its offshore wind development with the Bureau of Ocean Energy Management (BOEM) reporting it has completed its environmental analysis for the next offshore wind farm, coming less than two weeks after it published the Record of Decision for another wind farm.
The proposed Revolution Wind Farm Project to be located offshore Rhode Island would become the fourth, large-scale, commercial wind farm approved in the United States. Proposed by a partnership of Ørsted and Eversource, the plan for Revolution Wind calls for constructing an offshore wind energy project of up to 100 wind turbines, capable of generating up to 880 megawatts. It will be located approximately 15 nautical miles southeast of Point Judith, Rhode Island.
"This milestone represents another important step forward in building a new clean energy economy here in the United States," said BOEM Director Elizabeth Klein. The process, she noted was informed by feedback from industry, ocean users, communities, Tribal Nations, and other stakeholders.
BOEM published a draft EIS, initiating a 45-day public comment period on September 2, 2022, and was closed on October 17, 2022. BOEM also held three in-person and two virtual public meetings to solicit additional feedback on the draft EIS. They report receiving a total of 124 comments from Federal, Tribal, state, and local government agencies; non-governmental organizations; and the public during the comment period.
Based on all of the input and its review of the plan, BOEM reports it developed a preferred alternative that includes fewer turbines to reduce impacts on visual resources and benthic habitat. They believe the Final EIS allows for ocean co-use, and meet the energy needs of Rhode Island.

The Notice of Availability for the Final Environmental Impact Statement for Revolution Wind's proposed project will publish in the Federal Register on July 21, 2023. The Final EIS analyzes the potential environmental impacts of the activities laid out in Revolution Wind's Construction and Operations Plan.
If approved, Revolution Wind would be the fourth commercial-scale offshore wind project located on the U.S. Outer Continental Shelf approved by the Biden-Harris administration. BOEM plans to issue a Record of Decision on whether to approve, approve with modification, or disapprove the project this summer.
This follows the publishing of the Record of Decision approval for Ørsted's Ocean Wind project which will be 1,100 MW located approximately 15 miles off the coast of southern New Jersey. The decision was released on July 5 with the company announcing that it is on track to begin onshore construction activities in the fall of 2023, with offshore construction ramping up in 2024. Ocean Wind 1 is expected to begin commercial operations in 2025.
Construction is underway for the Vineyard Wind project in Massachusetts and the South Fork Wind project in New York. Both recently marked "first steel in the water" for their projects as they vie to be the first commercial-scale offshore wind farm completed in the United States. Both of these projects are targeting the end of this year to complete construction and begin power generation.
BOEM highlights that these projects mark important steps in the goal of deploying 30 gigawatts of offshore wind energy capacity by 2030 for the United States. The Bureau highlights that since the start of the Biden-Harris administration, it has also held three offshore wind lease auctions and initiated the environmental review of 10 offshore wind projects, and advanced the process to explore additional Wind Energy Areas in Oregon, the Gulf of Maine, and Central Atlantic. BOEM currently expects to review at least 16 Construction and Operations Plans of commercial, offshore wind energy facilities by 2025, which would represent more than 27 GW of energy.