Ballast Water Treatment System Testing Under Fire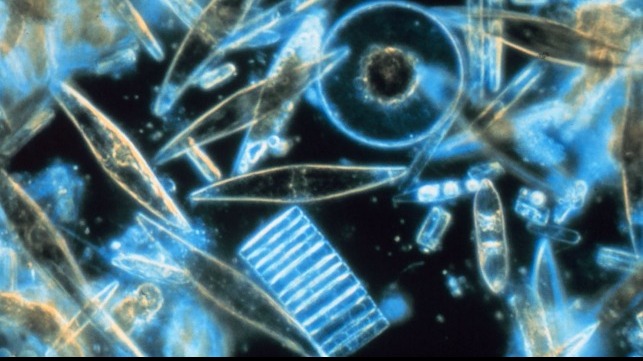 Ballast water testing industry group GlobalTestNet has issued a statement after concerns were raised as a result of the recent closure of two test facility members, the Maritime Environment Resource Center (MERC) and DHI Singapore.
Concerns have been raised around whether there is still adequate capacity to process certification tests for ballast water treatment systems in a timely manner and whether the testing protocols are adequately robust. For example, when MERC ceased testing in December last year, it issued a statement saying that "after years of effort it has become clear that the lack of an appropriate standardized approach and sufficient oversight in the implementation of ballast water regulations was undermining the fundamental goal of national and international policies to prevent the introduction of environmentally and economically destructive invasive species.
"Shortcomings in both the IMO G8 Guidelines and the U.S. Coast Guard Independent Laboratory certification testing process have resulted in significant uncertainties about the quality and value of test results. For example, both approaches allow test facilities to ignore live larvae of zebra mussels and other mollusks, eggs of various species, and large algal cells simply because they often don't or naturally cannot move on their own, and under current regulations can be presumed dead."
GlobalTestNet said in February: "As an international association of test facilities, we have recently welcomed new members into our organization. These additions should help to maintain testing capacity globally. The Global TestNet continues its commitment to analyze and address concerns about the ballast water management system testing protocols and their implementation.
"The Global TestNet is actively improving testing by being a forum for discussion and sharing of
experiences and data, promoting comparable and accurate test results. The growing experience base within the Global TestNet has provided the basis for better aligning implementation of methods to improve consistency and robustness of testing."
The testing facilities that remain are GSI (only freshwater), NIOZ (marine and brackish water), IMARES (only freshwater), NIVA (all salinities), DHI Denmark (all salinities), KOMERI (all salinities), Golden Bear (all salinities) and MEA-NL (all salinities).
"For all practical purposes, it is the latter five facilities that are doing 99 percent of the testing worldwide," says Jad Mouaway, CEO of ballast water management specialist Mouawad Consulting, "all in more or less the same type of water (cold) and none in tropical water.
"The challenge we have is not with the availability of testing facilities (which has always been too small, which explain the extreme prices they charge for testing (over $ 1.1 million for 15 tests)), but the criticism or the deafening silence of the testing community against this criticism, that came from the director of MERC, Mario Tamburri. Furthermore, the press release of DHI Singapore left people with the impression that the work that was done in Singapore did not have quality enough to qualify for IMO and U.S. Coast Guard testing."
Mouawad says that while systems are getting type approved, administrations have quite different interpretations of the 2016 G8 Guidelines (shortly to become Code for approval of ballast water management systems), and that in some areas, everyone is fumbling in the dark.
"The combination of all this, is that some ballast water management systems could be type approved following very rigorous testing regimes, far and above anything the ships will meet in harbors; while others would be following more normal requirements. Not only will this give significant commercial advantage for those systems tested under normal conditions, it will allow those systems to actually function consistently on board ships, while the systems tested with very rigorous testing regimes will be so sensible to the practicalities of operating equipment on board ships, that they will fail all the time," says Mouawad.
This could lead to confused and frustrated buyers and operators of systems that will then end up pushing back at the IMO for further postponement of the implementation of the D-2 standard, he says. "What needs to be done now is for Administrations type approving ballast water management systems to talk together and come with reasonable interpretations of the new Code for approval of systems, in-line with those interpretations of the U.S. Coast Guard and advice from the testing community; and for the testing community to send a clear message, with substantive rebuttal of the latest criticism, and that they state loudly how systems should be tested at their facilities."