Australia Donates Port Boats to PNG Customs Service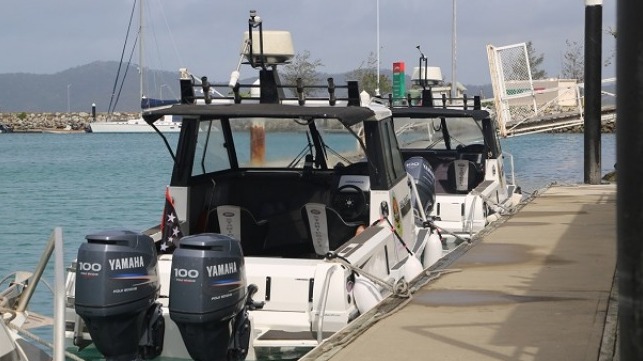 The Australian Border Force (ABF) and Department of Home Affairs has gifted three patrol boats and an air cargo pallet x-ray scanner to the PNG Customs Service.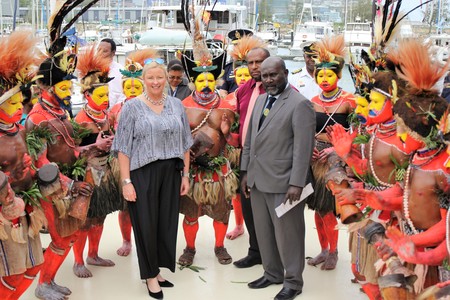 ABF Deputy Commissioner Operations, Mandy Newton, was in Port Moresby on September 19, and formally presented the assets which will be used to enhance security at the upcoming Asia-Pacific Economic Cooperation (APEC) Economic Leaders' Week in November. APEC is a regional economic forum established in 1989 to leverage the growing interdependence of the Asia-Pacific.
The Stabicraft vessels will then be deployed across PNG's maritime domain to enhance border security. Australia will also provide for platform specific training for the vessels which were sourced from northern Australian stations at Weipa, Thursday Island and Darwin.
Earlier this year, Australia augmented its boat fleet in northern Australia. Most recently, a new high-speed vessel was based out of Darwin to boost the ABF's capabilities to detect illicit imports, illegal fishing and unauthorized movements in northern Australia. The new 7.3-meter port harbour and coastal vessel began operation in and around Darwin in July, assisting in vessel boarding and searches, monitoring operations and rapid response activity.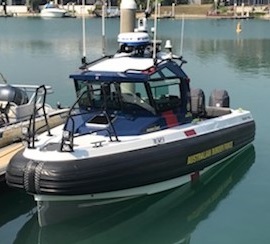 One of 13 new such vessels being deployed across Australia, the Arnhem Coast has an operating speed exceeding 35 knots and is able to maneuver at high speeds. She has a range of at least 150 nautical miles and can operate in sea conditions up to sea-state five. She can operate day and night and has capacity to carry two operators and six officers.
New vessels, built in Australia by Seaforce, Nautic Star and Yamba Welding have already deployed in Adelaide, Brisbane and Fremantle as part of an A$10.5 million ($7.6 million) investment in future ABF capability while supporting Australian shipbuilders.