ASEAN, China Adopt Framework for Maritime Code of Conduct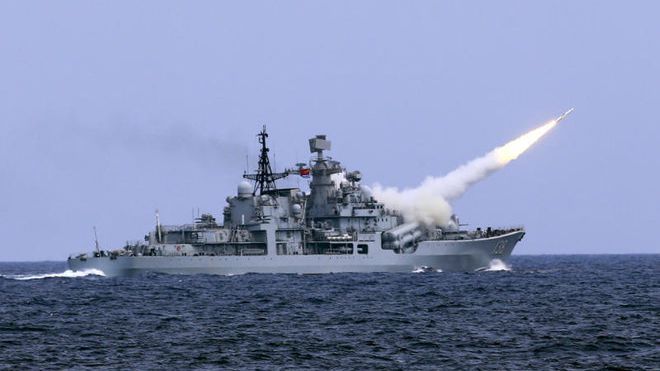 China and the ASEAN nations have adopted a framework for a code of conduct in the South China Sea designed to help diffuse tensions in the disputed maritime territory.
The framework is the product of a series of dialogues between ASEAN nations and China with the long term objective of avoiding violent confrontation in the region where China, Philippines, Indonesia, Vietnam, Malaysia and Brunei have overlapping territorial claims.
Agreement on the framework was reached at the 50th Ministerial Meeting of the Association of Southeast Asian Nations (ASEAN) which coincided with the 50th anniversary of the founding of ASEAN. The meeting was hosted by Manila and attended by 1,700 delegates.
Further discussions between the ASEAN community and China are scheduled for August, with formal negotiations on the code slated for November this year, with Manila again hosting the event.
The documents detailing the new framework have not been distributed to the public due to the sensitive provisions they contain, and when asked by journalists about their contents, Chinese Foreign Minister Wang Yi was evasive, saying: "we don't want to prejudge the result of those negotiations."
After the adoption of the framework, China President Xi Jinping lauded Philippine President Rodrigo Duterte, ASEAN's current chairman, and notified him that China is ready to bring greater closeness to the China-ASEAN community of shared destiny.
Xi added that trade relations between China and ASEAN has reached $450 billion last year and around 2,700 flights are now available to connect China with ASEAN nations.
Prior to the signing of the framework and the holding of the ASEAN 50th founding anniversary, the Chinese government reminded ASEAN journalists that outsiders should not meddle in the South China Sea territorial dispute. Rather, only claiming parties should be involved.
However, Australia, the U.S. and Japan, have urged the signatories of the framework to ensure that it is legally binding and manifested their opposition to "coercive unilateral actions." A joint statement signed by the three countries foreign ministers said that the framework should establish rules that are consistent with international law, and they called on ASEAN and China to abide by the U.N.-back Court ruling in Hague which invalidated China's ownership claim of majority of the South China Sea.
The U.S. has been pushing allied nations to contest China's construction of military facilities in the disputed territory and has exercised its right to freedom of navigation through the deployment of naval assets. This has drawn criticism from China.
Last week, the U.S. government provided two brand new Cessna 208B surveillance planes to be used in South China Sea maritime monitoring. The brand new planes worth $33 million were delivered from Kansas to Manila.