Army Unit Practices Assault from South Korean Warhip
On May 16, the U.S. Army Second Infantry Division's "Iron Rangers" regiment conducted a ship-to-shore assault and counter-weapons of mass destruction (WMD) exercise with the South Korean Navy. Exercises involving the launch of an Army air assault from the deck of a foreign warship are relatively rare, and a reflection of the close relationship between South Korean and U.S. forces; in a social media post, the regiment suggested that it may have been the first for a U.S. Army unit. The effort also reflects the U.S. military's high-tempo operations near North Korea's borders as Pyongyang continues its ballistic missile testing program.
In a statement, the "Iron Rangers" said that they spent several days at sea aboard the ROK Navy amphibious assault ship Dokpo, then teamed with an Army aviation batallian to conduct an air assault exercise to simulate a counter-WMD operation. Republic of Korea soldiers and sailors also participated. The North is widely believed to possess chemical weapons and the means to deliver them, in addition its small and growing nuclear arsenal.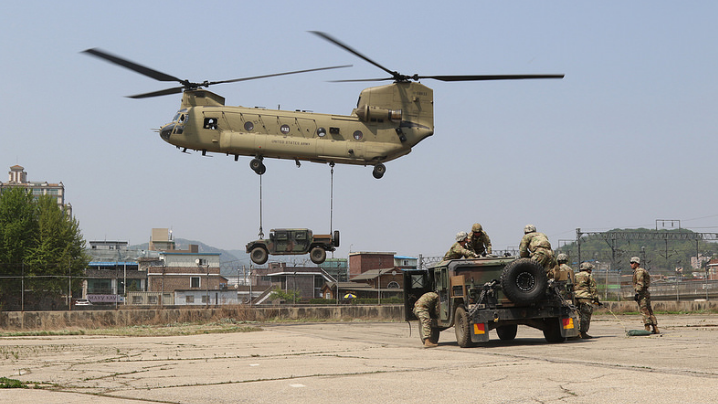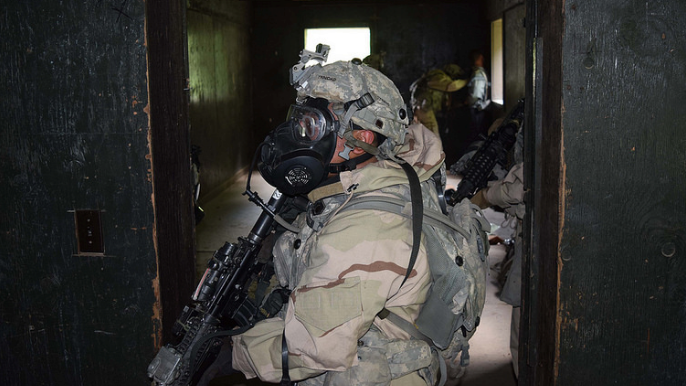 The Dokpo is equipped to handle VTOL jets like the F-35B, and can carry 10 helicopters and two large hovercraft for over-the-horizon assaults on shoreside targets. She is among the most advanced naval vessels operated by an Asian military, and is one of two vessels in her class. She serves as the flagship of the ROK Navy's Rapid Response Fleet.
In addition to the Dokpo's exercises, the U.S. Navy has ramped up its presence off the coast of the Korean Peninsula. The Carl Vinson Strike Group has been in the Sea of Japan since late April, an extension of her scheduled tour. The Vinson's itinerary in the Western Pacific region was the subject of considerable controversy last month when a Navy photo showed the carrier near Java when she was widely expected to be approaching the Sea of Japan.