Arctic Indigenous Groups Ask for a Voice at IMO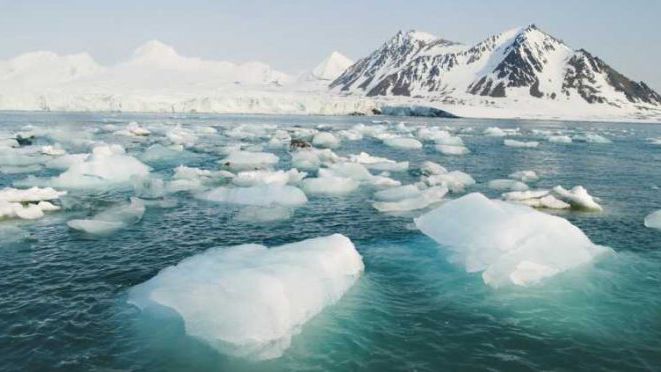 Leaders of Arctic indigenous tribes from Canada, Russia and Alaska will address the IMO next week during the meeting of the Marine Environment Protection Committee (MEPC 70) in order to highlight their concerns and to call for a formal role at the UN regulatory body.
"Ultimately all of us would want permanent status . . . for Arctic Indigenous communities at the IMO, so they can be party to decisions that are affecting their livelihoods and their food security," said WWF Canada shipping specialist Andrew Dumbrille, speaking to Radio Canada.
The IMO's decisionmaking is based on input from its member states; while non-state bodies like the International Association of Class Societies play an important role in IMO's work, advocacy organizations from outside of shipping or government have not usually had a formal part in its deliberations.
Dumbrille argues that Arctic indigenous communities, many of which are highly dependent on the marine environment for existence, are disproportionately affected by the decisions IMO makes on the far north. He estimates that Canadian Arctic indigenous communities get roughly half their food from the sea, and asserts that underwater noise from ships can drive off the populations of marine mammals these communities use for subsistence.
Six groups representing indigenous peoples already have full "Permanent Participant" status on the Arctic Council, the international consultative body of Arctic nations. The council offers its members a way to coordinate on policy, but unlike the IMO it does not have the ability to create enforceable regulations.
Environmental Coalition Calls for HFO Ban in the Arctic
NGO coalition the Clean Arctic Alliance issued a call on Thursday for a ban on heavy fuel oil in Arctic waters, citing the Arctic Council's belief that HFO is the biggest threat from shipping to the Arctic environment.
A ban would strengthen the IMO Polar Code's existing recommendation against using HFO in Arctic waters.
The Alliance noted that HFO does not dissipate like diesel and requires a great deal of effort to clean up. In addition, it biodegrades more slowly in cold Arctic waters.
Air pollution from HFO is also a concern, the coalition said, as heavy fuel burns less cleanly and produces more soot, or black carbon. Black carbon is believed to accelerate the melting of snow and ice, as it darkens the surfaces it settles on and increases the rate at which they absorb heat from sunlight.
HFO is already banned in several high latitude regions, notably all of Antarctica and the Southern Ocean.
"The International Maritime Organization must begin the immediate phase-out of heavy fuel oils from Arctic waters," said Sian Prior, advisor to the Clean Arctic Alliance. "We urge the International Maritime Organization to adopt a legally binding instrument to end the use of HFO as marine fuel in Arctic waters by 2020."
The Alliance's position is supported by the Danish Shipowners' Association, which issued a position paper supporting an Arctic HFO ban last month. The association's membership includes leading firms like Maersk, Stena, J. Lauritzen, DFDS, Viking and Svitzer, as well as oil firm Hess.