Antarctic Cruise Ship Suffers Engine Room Fire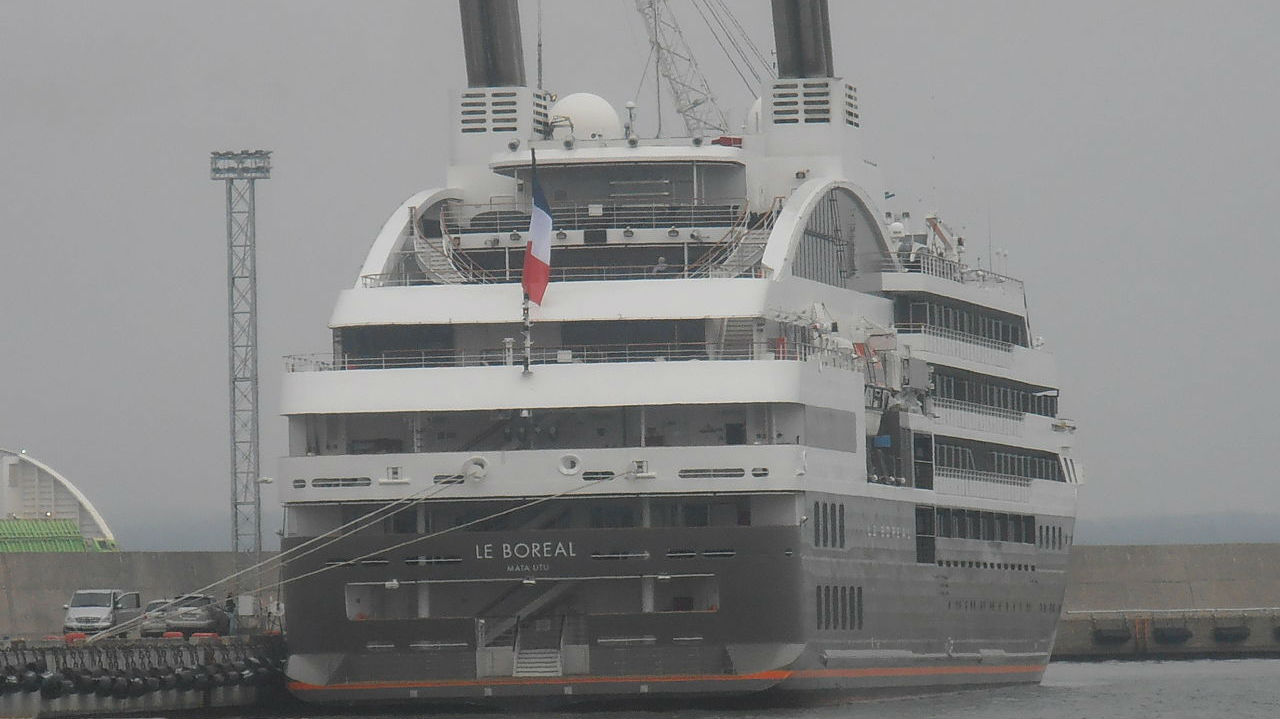 The French-flagged cruise ship Le Boréal has suffered an engine room fire while sailing to South Georgia in the Southern Atlantic on Wednesday.
Approximately 350 people were evacuated to lifeboats and taken on board sister ship L' Austral or airlifted by helicopter. They are now arriving ashore at Stanley in the Falkland Islands.
The 264-passenger ship is operated by French line Ponant. There were no injuries to passengers or crew from the fire, which was "of a technical nature" and has been extinguished, the line says.
The passengers are undergoing medical checks, and a call has gone out to the community for warm clothes and accommodation. Clothes have been delivered to the Mission to Seafarers, and the government has issued toiletries and hygiene items.
It is expected that passengers and crew will be repatriated on Thursday via a charter flight.
The ship had just begun a 15-night round trip to Antarctica, sailing from Ushuaia in Argentina on November 15. The remainder of the cruise has been cancelled.