Abu Sayyaf Releases Two Seafarers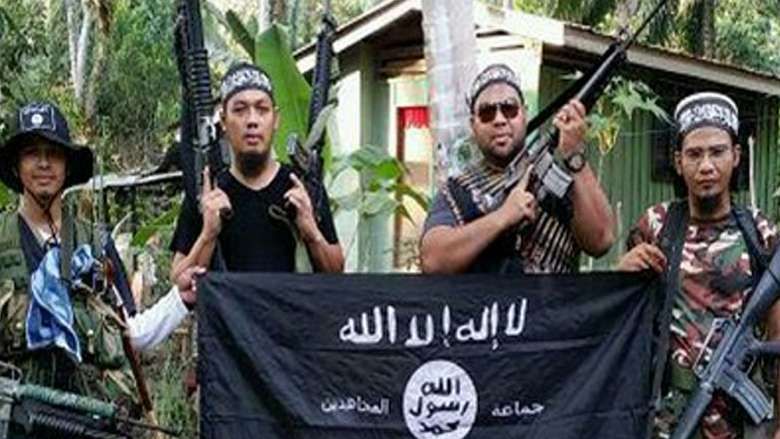 Captain Park Chul Hong, the master of the heavy lift ship Dongbang Giant II, returned to South Korea on Sunday after three months' captivity as a hostage of the Abu Sayyaf terrorist organization.
On his arrival in Incheon, South Korea, Park was taken to a hospital for a full evaluation. "They have been very stressed out. They were moved from one place to another, sometimes sleeping in forests, different houses, eating just dried fish and drinking water from brooks," said Jesus Dureza, a senior aide to Philippines President Rodrigo Duterte, speaking to AFP.
Abu Sayyaf fighters boarded the Giant in October and kidnapped Park and one member of his crew, Philippine national Glenn Alindajao. The men were held on the island of Jolo in Sulu province until Saturday, when Abu Sayyaf handed them off to government-aligned militants of the Moro National Liberation Front.
The shipowner, the MNLF, the Korean foreign ministry and the Philippine government supported efforts to gain the seafarers' release. They did not confirm whether a ransom was paid, but in the past, Abu Sayyaf has insisted on payment in return for the freedom of its captives – and has been known to execute hostages when the ransom is too slow to arrive.
Dureza told media that Abu Sayyaf is still holding at least another 27 hostages, many of them seafarers. Abu Sayyaf-aligned militants have carried out an intensive campaign of piracy over the past year, beginning with a series of attacks on tugs and trawlers off Sabah, Malaysia, and in recent months, its fighters have become a threat to oceangoing merchant vessels as well. Security organizations like the IMB's Piracy Reporting Centre advise ships to reroute around the affected area if possible.
On Saturday, Philippine President Rodrigo Duterte exhorted the nation's armed forces to destroy Abu Sayyaf militants, even if it meant accidentally killing their captives. "They say 'hostages.' Sorry, collateral damage," he said at a meeting in Davao City. "If there are kidnappers and they're trying to escape, bomb them all." For seafarers and citizens, his advice was simple: "So, really, don't allow yourselves to be kidnapped," he said.