A New Future for Blockchain, Robots, Jobs and Sustainability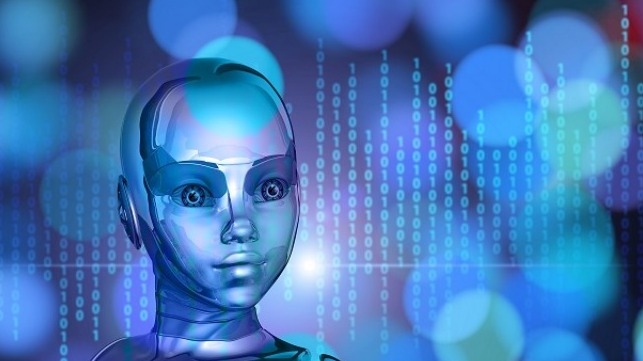 Distributed ledger technology such as blockchain could boost trade by more than $1 trillion in the next 10 years, according to a recently-released World Economic Forum white paper Trade Tech – A New Age for Trade and Supply Chain Finance.
That's just one aspect of fundamental change that a series of World Economic Forum white papers is predicting. Another predicts that by 2025 more than half of all current workplace tasks will be performed by machines as opposed to 29 percent today. Such a transformation will have a profound effect on the global labor force. However in terms of overall numbers of new jobs, the outlook is positive, with 133 million new jobs expected to be created by 2022 compared to 75 million that will be displaced. Nearly 50 percent of all companies expect their full-time workforce to shrink by 2022 as a result of automation, almost 40 percent expect to extend their workforce generally and more than a quarter expect automation to create new roles in their enterprise.
Among the set of roles set to experience increasing demand across all industries are data analysts and scientists, software and applications developers and e-commerce and social media specialists. Roles that leverage distinctly human skills, such as sales and marketing professions, innovation managers and customer service workers, are also set to experience increasing demand. Jobs expected to become redundant include routine-based white-collar roles, such as data entry clerks, accounting and payroll clerks. All industries expect to have sizable skills gaps, with the aviation, travel and tourism industry projected to have the highest reskilling needs in the 2018-2022 timeframe.
Based on a survey of chief human resources officers and top strategy executives from companies across 12 industries and 20 developed and emerging economies (which collectively account for 70 percent of global GDP), the The Future of Jobs 2018 report finds that 54 percent of employees of large companies would need significant re- and up-skilling in order to take advantage of the growth opportunities offered by this "Fourth Industrial Revolution." At the same time, just over half of the companies surveyed said they planned to reskill only those employees that are in key roles while only one third planned to reskill at-risk workers.
Meanwhile, blockchain technology is set to revolutionize governments processes and will almost certainly form part of future regulations on cross-border food and drink imports, according to the World Economic Forum report Trade Tech – A New Age for Trade and Supply Chain Finance. The global trade financing gap currently stands at around $1.5 trillion – a figure that could rise to $2.4 trillion by 2025, the report's authors warn. But by removing barriers and streamlining trading processes, blockchain technology could facilitate up to $1.1 trillion of new trade volume, roughly a 30 percent increase, significantly plugging the gap.
Small and medium-sized enterprises are set to benefit most of all, along with emerging markets. Current legacy methods, which are expensive and time-consuming, favor large multinationals with established trading and supply chain relationships. There's also fraud benefits to blockchain technology. In recent years, banks have lost hundreds of millions of dollars through metals trading scams that rely on fake paper warehouse receipts – all of which could have been eliminated by blockchain.
Another new World Economic Forum report identifies over 65 ways blockchain can be applied to the world's most-pressing environmental challenges and calls for new global platforms to incubate responsible blockchain ecosystems rather than just individual applications or companies.
Produced in collaboration with PwC, Building Block(chain)s for a Better Planet also identifies eight ways that technology can fundamentally transform the way the world manages its natural resources. These range from decentralizing management of natural resources such as energy and water, to creating more transparent supply chains that drive greater sustainability and providing new mechanisms for raising the trillions of dollars that will be needed to deliver low-carbon and sustainable economic growth.
Transforming carbon (and other environmental) markets, blockchain platforms could be harnessed to use cryptographic tokens with a tradable value to optimize existing market platforms for carbon (or other substances) and create new opportunities for carbon credit transactions.
Blockchain also has the potential to transform both sustainability reporting and assurance, helping companies manage, demonstrate and improve their performance, while enabling consumers and investors to make better-informed decisions. This could drive a new wave of accountability and action, as this information filters up to board-level managers and provides them with a more complete picture for managing risk and reward profiles.
Blockchain-enabled solutions are currently being explored to improve the sustainability of global supply chains and could help overcome illegal activities by tracking fish from "bait to plate," or commodities like palm oil, beef and soy from "farm to fork." Blockchain-enabled smart contracts could, for instance, be used to underpin innovative tenure arrangements that give specific resource rights to communities or fishers.
Yet, warns the World Economic Forum, despite blockchain's potential to fundamentally redefine how business, government and society operate, there are many challenges to overcome – it is still a nascent technology undergoing rapid development. "Now is the right time for stakeholders to work together to ensure the development of responsible blockchain solutions that are good for people and the planet... If we get it right, it could create a sustainability revolution."