[Video] Manta Rays on Great Barrier Reef
By Emily Tripp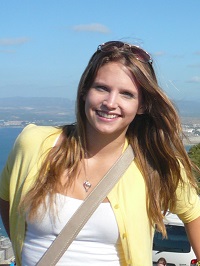 Lady Elliot Island, located in the Great Barrier Reef Marine Park in Australia, is a hotspot for marine megafauna and happens to be home to up to 450 manta rays (Manta alfredi), which are listed as vulnerable to extinction on the IUCN Red List of Threatened Species.
In many places around the world, manta rays are still hunted for "medicinal purposes," which contributes to their vulnerable listing, but Lady Elliot Island is one of a few places around the world where you're likely to see these large rays, as they are protected within the park boundaries. Researchers recently determined that there are 10 times as many manta rays in the waters around the island than thought 10 years ago.
In 2013, Lady Elliot Island was ranked by PADI, the world's largest SCUBA diving organization, as one of the top five places in the world to snorkel and dive with manta rays. Mantas can weigh up to 1000 kilograms (2,200 pounds), with a wingspan of over five meters (18 feet).
Check out this beautiful footage of manta rays around the island from Queensland Tourism and Events.
Emily Tripp is the publisher and editor of MarineScienceToday.com, an online magazine about what's in, on, and around the oceans. She holds marine science and biology degrees from the University of Miami's Rosenstiel School of Marine and Atmospheric Science.