Ship Collision Results in Argentina Oil Spill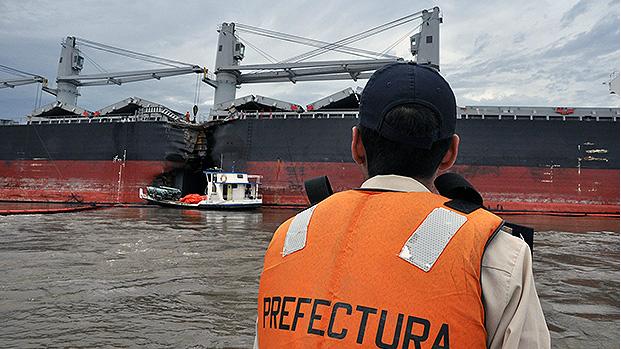 A collision between a tanker and a bulker has resulted in an oil spill in the Parana River, Argentina.
The Italian-flagged products carrier Ghetty Bottiglieri and the 2011-built, Hong Kong-flagged Octbreeze Island were involved in a pretty significant smash on Saturday near San Pedro during a storm.
Octbreeze Island suffered damage on its fuel tank causing a fuel spill, prompting the local authority to suspend upstream/downstream navigation. Navigation was restored in the early morning of Sunday, December 14. The damaged vessel received tugboat assistance and oil spill barriers were installed in a containment operation.
Additionally, Octbreeze Island had developed a list to starboard.
Technical inspections of both vessels involved in the collision are being conducted. AIS data showed both ships anchored at San Pedro on Tuesday morning.