Human Rights Leader Starts Video Murder Investigation
Human Rights at Sea (HRAS) has started its own international investigation into the murders of seafarers in international waters as a result of a video that appears to show fishermen being murdered at sea that has been posted on YouTube.
The video appears to be filmed from the deck of one of several fishing boats. A tuna boat moves in towards the upturned wreck of a small boat. The video then shows three men in the water, clinging to wreckage. The men are shot multiple times and the gunmen then take proud selfies.
HRAS is being supported by the International Maritime Bureau (IMB) of the International Chamber of Commerce, Quintel Intelligence, Globus Intelligence as part of the Globus Foundation, New Zealand and southern hemisphere NGOs.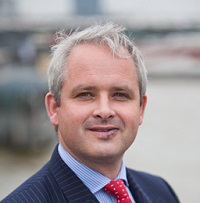 HRAS Founder, David Hammond stated that: "Since the public airing of the YouTube footage showing the murder of the seafarers in international waters, HRAS has been contacted by a number of international entities requesting information, advice and engagement in this matter. HRAS has, through its international network of supporting partners and its own Maritime Investigation Service, the capability to engage in such an investigation of what amounts to gross human rights abuses".
HRAS will additionally provide Interpol with any applicable intelligence and evidence gained on a case by case basis and as requested.
Quintel said, "Quintel Intelligence is working with HRAS to establish the facts surrounding the summary killing at sea international investigation. We have identified multiple avenues to develop the intelligence picture allowing HRAS to launch a thorough investigation into the incident."
The ICC International Maritime Bureau (IMB) is a specialized division of the International Chamber Of Commerce (ICC). The IMB is a non-profit making organization, established in 1981 to act as a focal point in the fight against all types of maritime crime and malpractice. The International Maritime Organization (IMO) in its resolution A 504 (XII) (5) and (9) adopted on 20 November 1981, has inter alia, urged governments, all interests and organizations to cooperate and exchange information with each other and the IMB with a view to maintaining and developing a coordinated action in combating maritime fraud. The IMB has a MOU with the World Customs Organization (WCO) and has observer status with Interpol (ICPO).