[Photo Update] Cargo Ship Runs Aground Off South African Coast, 19 Rescued
Update: Again, all 19 crew members are safely ashore after being rescued off the ship KIANI SATU. They were airlifted off the ship by a Titan Helicopters' Sikorski 76 helicopter in relays.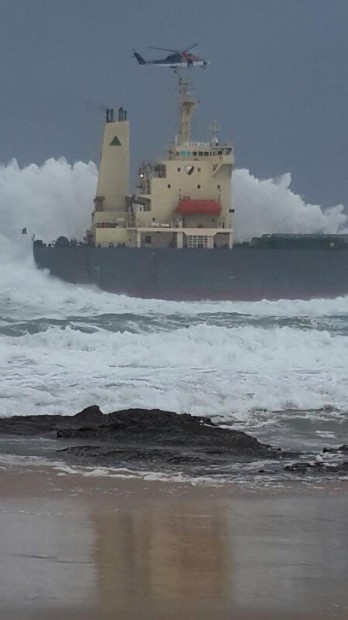 The National Sea Rescue Institute reported that only minor injuries were sustained to two crew members of the ship, a laceration to a hand and one with a minor ankle injury, but they do not require to go to hospital and were treated on-scene by paramedics. None of the remaining crew of the casualty vessel were injured and all 19 crew are accounted for and safe.
The ship had washed side on to the shore during the early morning and came to rest hard aground after her anchor dragged and the tug boat was not able to hold her off against rough sea swells of 5 meters and strong gusting to 45 knot onshore winds.. The decision was taken by the ship's Captain to abandon the ship and the safest method was to deploy the helicopter and hoist the crew off the ship while NSRI rescue boats stood by to assist if necessary.
---
Nineteen Ukrainian and Filipino crew members were rescued by helicopter on Thursday from a cargo ship carrying rice that ran aground in rough seas off South Africa's southern coast.
There were no injuries or reports of fuel leakage from the Kiani Satu, a 165-metre long cargo ship, said Craig Lambinon, spokesman for the National Sea Rescue Institute.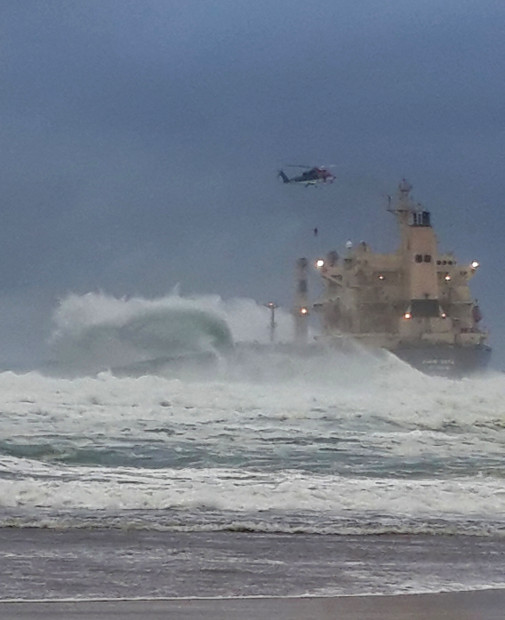 The 19,796-tonne vessel is registered in Antigua and Barbuda, according to Thomson Reuters data.
The fully laden ship was sailing from Cape Town to Gabon when it apparently had engine failure, causing it to drift onto sand and rocks, just off the southern coast, Lambinon said.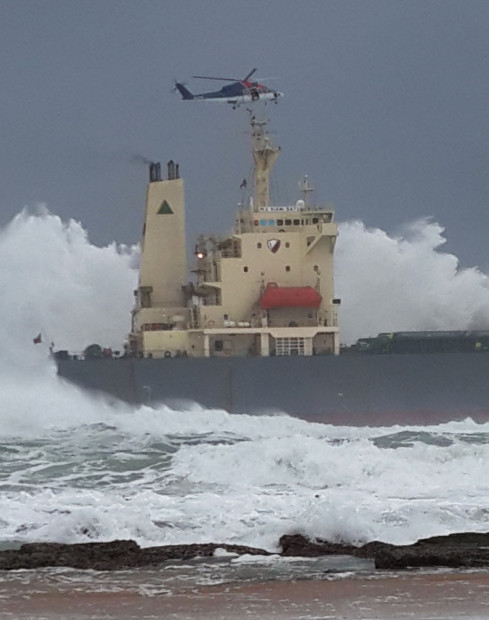 Reporting by Wendell Roelf; Editing by Jon Herskovitz (C) Reuters 2013.