Terminal Ops: Bulking Up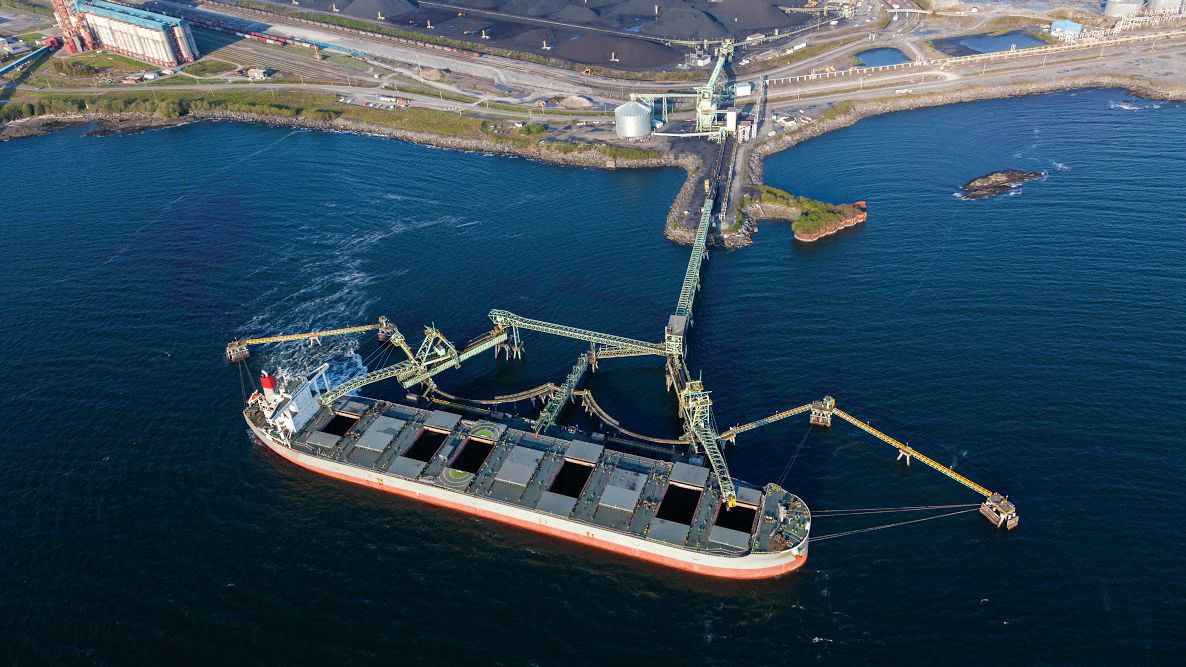 (Article originally published in Sept/Oct 2015 edition.)
Terminals look to non-containerized cargoes to boost revenues and growth.
While container cargo may be the sexy sister of marine freight, a number of ports are focusing on breakbulk, bulk and heavylift project cargoes to take advantage of growing industries such as chemicals, petroleum refining, agriculture and mining. Particularly along the U.S. Gulf Coast, ports are benefiting from increased volumes of heavylift cargoes as refineries and chemical plants expand to accommodate higher volumes of U.S. exports.
U.S. Gulf Coast
Ten years after Hurricane Katrina carved a devastating and deadly swath through New Orleans, the port has rebounded and in 2014 recorded some impressive numbers. New Orleans' terminals last year handled the highest volume of natural rubber, the second highest volume of coffee, and the third highest volume of imported steel products among U.S. ports.
"It's a great river port for project cargo," said Matt Gresham, Director of External Affairs, "and right now we're going through a boom with the refineries and manufacturing. There's been a real spike in project cargo coming in, especially heavylift. We recently moved a 700-ton absorption tower."
Located 97 miles inland on the Mississippi River, New Orleans handled just over 31 million tons of cargo last year, a 14-year high. Iron and steel imports more than doubled to nearly four million tons, and the port is now in the middle of a river-deepening study with the Corps of Engineers to dredge to a minimum of 50 feet.
In Houston, Texas Terminals, LP, a non-union, privately-owned terminal operator and stevedoring company, provides service to all sectors of the industry including breakbulk, dry-bulk, Ro/Ro and containerized cargoes. The spectrum ranges from large bulk parcels of barite, talc, bauxite and other dry-bulk commodities to specialized heavylift cargoes with the terminal providing up to 600,000 metric tons of lift capacity.
Located on the Houston Ship Channel, Texas Terminals is easily accessible by truck or rail with an owned and operated rail line linked directly to all major rail providers servicing the region.
The 65-acre facility has 1,320 feet of deep-draft dock frontage and can accommodate two to three vessels at any given time. Concrete, reinforced docks with load-bearing capabilities of 400 to 1,000 metric tons provide marshalling grounds for heavylifts as well as large dry-bulk parcels. A strengthened Ro/Ro ramp enables easy accommodation of vessels with full stern ramps. More than 8,000 feet of railroad sidings with pier access for direct vessel discharge to rail cars are available.
The company works with a number of major clients and recently was awarded exclusive handling of large project and heavylift cargo for ExxonMobil Chemical's Baytown expansion. "We are looking at large capital investments," said Peter Wurschy, Manager of Business Development & Sales, who added that energy companies in the Houston area are experiencing growth so he expects Texas Terminals will benefit with additional cargo coming from the Far East for similar projects.
On the other side of the Gulf, on Florida's west coast, Port Tampa Bay is supporting the construction of Port Logistics' new on-dock, 130,000-square-foot cold storage facility, said Wade Elliott, the port's Vice President of Marketing and Business Development. With a state-of-the-art racking system, the new facility will open in the fall of 2016 and handle both containerized and palletized refrigerated products. The port has also ordered two new post-Panamax cranes for the Ports America terminal for delivery next February. Together, Port Tampa Bay and Ports America have a phased buildout plan to quadruple the terminal's size from the current 40 acres to over 160 acres in the next few years.
Canada and the U.S. East Coast
The Fraser Surrey Docks LP (FSD) on the Fraser River near Port Metro Vancouver in Canada claims to be the largest multipurpose terminal on North America's West Coast. Situated on 183 acres, FSD currently handles containers and is a leading processor of steel, project cargo, bulk agricultural products and forest products.
"A few years ago everyone was talking about energy and food," said Bill Wehnert, Vice President of Sales & Marketing, "and we thought we needed to get our act together and get into energy and food as well. So our plan was to move into agriculture as we did with our partner Parrish and Heimbecker Ltd., and that has been a very successful partnership and we wanted to do the same with energy." It's now looking to further expand with the addition of increased bulk-handling facilities for coal and potash.
Thermal coal from the Powder River Basin in the western U.S. made the most sense for his facility, Wehnert stated. With limited coal transshipment facilities on the West Coast, "It was good for us to get into that business." Although the price of coal has dropped sharply in the past few years, Wehnert said the company is still moving forward with the estimated $15 million project, which is permitted to handle up to four million metric tons of coal a year with the potential to do more if required. The coal will be railed to the FSD terminal and loaded right onto a vessel and then headed to Asia.
FSD also expects to begin construction of a potash-handling facility by mid-2016 with the potash coming mainly from western Canada and especially Saskatchewan. Other products under consideration are concentrates, fertilizers, LNG and other types of coal.
South of Albany, New York, the privately-owned Port of Coeymans marine terminal is busy handling gypsum, bauxite, potash, grain corn, klinker, salt, aggregate, scrap metal, and specialty and heavylift cargo. "We also cater to the bridge industry and are currently supplying laydown area for the Tappan Zee Bridge," said Stephen Kelly, Vice President, Sales & Business Development. "We look at ourselves as connecting the Northeast to the world. In the port industry where most ports are like ships, we are like jet skis. We turn on a dime. We don't say no. If a customer wants something, we generally jump and react."
In recent months the terminal has invested approximately $30 million at the 400-acre site in facilities including two warehouses, which have added a total of 86,000 square feet of indoor storage. In addition, the terminal has substantial outdoor laydown area and an industrial park. It is now going through an application process to add on-dock rail with the goal of connecting to CSX, which has a spur about two miles away. "We hope to have that in operation in about two years," Kelly said, "which would benefit both bulk and breakbulk." Those are the two areas where the terminal sees future growth, added Kelly, since it believes it's in a good location for importing products from central Europe and South America.
The terminal employs about 40 people and, to maintain and build its workforce, has started an internship program. "We have never really hired from the marine industry," Kelly explained, "and as we grew we decided to start going to some of the maritime schools to look for job candidates. We did a test run with Maine Maritime and found it to be a great program. As we grow, we will continue to look for more candidates with maritime backgrounds."
Sparrows Point
One major project the industry will be watching is the transformation of the Sparrows Point Terminal in Baltimore, one of the largest privately owned logistics and manufacturing multimodal sites in North America.
Michael Moore was recently appointed CEO to lead the transformation of the 3,100-acre site into a world-class transportation, manufacturing and logistics hub. "There is a bulk and breakbulk terminal now operating," said Moore. There is no container terminal at the site, and Moore said it is premature at this point to think about that aspect of the industry: "Maybe in 10 years we will look at the market and see if it makes sense to have another container terminal on the East Coast." With dredging of the channel to 36 feet, 100 miles of usable rail, and a plan to acquire 16,000 rail cars in the next five years, the terminal is looking to grow.
Moore said the long-term plan is to develop the existing bulk and breakbulk facility: "We will look at anything from grain elevators to liquids, energy, poles and any possible commodities that aren't containerized." Presently the terminal handles grain, coal, iron ore, ingots and some imported project cargo. On the export side, it is moving coal with potential growth in agricultural products that can be railed in via box cars from rail lines connected to America's heartland. – MarEx
Tom Peters writes from Halifax, Nova Scotia.
The opinions expressed herein are the author's and not necessarily those of The Maritime Executive.