Dynamic Development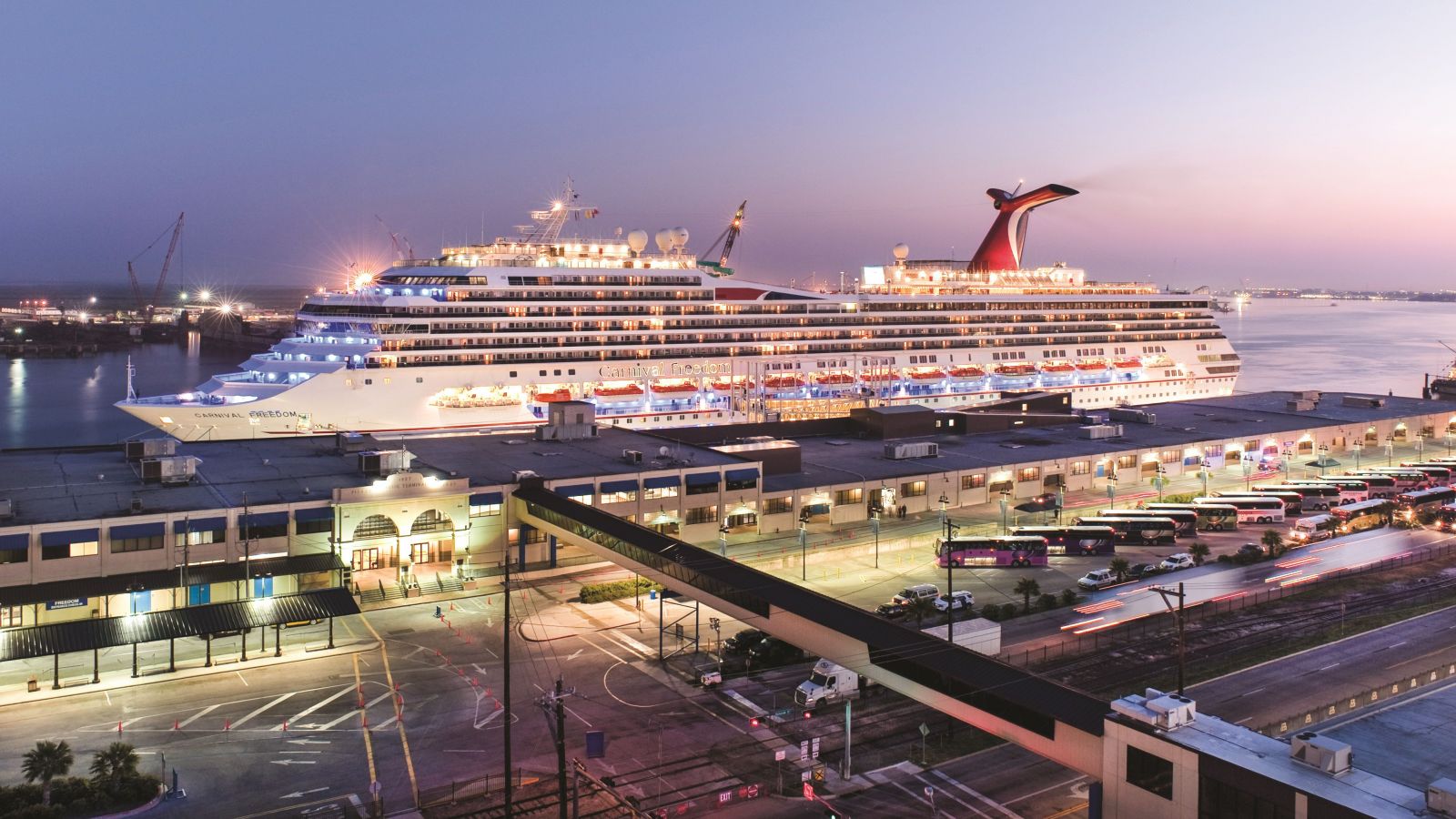 (Article originally published in Jan/Feb 2017 edition.)
Despite ever-present economic and geopolitical uncertainties, the cruise industry continues to thrive with exciting new itineraries and a new generation of cruisers.
Shipyard order books are full and Carnival had a record year in 2016, but cruise industry analyst firm G. P. Wild (International) notes there has only been marginal growth in the more mature markets "There are a number of questions on the prospects for the global economy with the uncertainties arising from the largely unexpected U.K. Brexit vote, the continuing slowdown in the rate of growth in China and the presidential election in the U.S.," the firm notes. "The resulting turbulence may well affect demand for tourism products, including cruises."
Nonetheless, the industry continues to grow at a steady four to five percent a year, much higher than any other form of vacation travel, as more and more vacationers discover the incredible value a cruise can offer.
New Markets & New Tastes
The number of cruise offerings in Asia is growing rapidly, and ships are being designed to cater specifically to Asian tastes. Carnival Corporation will launch three new ships in 2017 including Princess Cruises' Majestic Princess, which will be the world's first cruise ship built specifically for the Chinese market.
G.P. Wild says China is likely to be the principal catalyst for industry growth for years to come. With just over a million cruisers out of a population of 1.4 billion, the prospects for future growth are almost "incalculable."
But there is another market force making its presence felt – young people. The Cruise Lines International Association (CLIA) released its 2017 outlook highlighting the fact that Millennials and Gen Xers are likely to cruise more than ever before. Perhaps as a result there is a dichotomy in some of the latest cruise offerings, which include both nature and technology. A good example is P&O Cruises in Australia, which is launching the country's first virtual reality experience at sea in tandem with the cruise line's first visit to a remote turquoise bay in the Northern Territory.
Holland America Line is launching Explorations Central, featuring digital storytelling and interactive video experiences on subjects ranging from food to the arts. In an industry first, the experience will include a virtual ship's bridge with real-time data from the ship's actual bridge. Guests are demanding more sophistication in their onboard experiences, says Freddy Friberg, DNV GL Caribbean Area Manager and Director of the firm's Global Cruise Center in Miami: "It is not always technically easy, so it is extremely important that the various stakeholders, including class, owner and shipyard, work closely together. Our key focus is on contributing a high level of safety and enabling new building innovation. Take for example, the North Star capsule that ascends over 300 feet above sea level on Royal Caribbean's Quantum Class vessels. In this case, technology qualification involved aeronautical as well as maritime expertise."
And it's not just passengers who benefit. Technological innovation delivers solutions in other areas of the maritime industry as well. The first LNG-fueled cruise ships are already on order, and the number of LNG-fueled ships is increasing rapidly as more and more infrastructure projects are planned along the main shipping lanes.
In line with this dynamic development, DNV GL recently released LNGi, a market intelligence portal detailing the latest infrastructure developments, including an interactive map showing LNG bunkering opportunities and market data on LNG as fuel for ships. Experience gained by DNV GL indicates that more shipowners would consider LNG as fuel if reliable LNG availability information was accessible.
DNV GL has established a cruising excellence center in Shanghai, and Friberg envisions the potential in additional cruise ships being built in the Far East. He already sees cruise lines and port and terminal operators gearing up in the region, in some cases moving from their more traditional bases in Europe and the Caribbean.
He also notes a growing interest in expedition and polar cruising, underlined by recent orders from Hurtigruten, Crystal Yacht Expedition Cruises and Hapag-Lloyd Cruises, all built to DNV GL class. A similar sentiment is echoed by Sandra Diana Bratland, Managing Director of Cruise Norway, who says that winter cruising in Norway has become increasingly popular: "We see that a growing number of younger passengers, young couples and families with children are cruising to Norway."
This is prompting new developments ashore as young cruisers look for more active shore excursions, and the Port of Olden-Nordfjord is opening what is probably the biggest new investment for tourism in Norway this year. The adventure arena will feature a shuttle line to lift visitors from the fjord to 1,011 meters (3,300 feet) above sea level. Bratland also cites Haugesund, a fairly new cruise port that has been successful in attracting cruise lines with its landscape rich in history and reminiscent of both Game of Thrones and Vikings.
The American Express Spending & Saving Tracker notes that 26 percent of Americans post more than usual on their social channels while traveling. While meeting this demand, the cruise industry is also part of a more old-fashioned trend with Amex's Tracker noting that the number of people using a travel agent to help them choose their ideal cruise vacation has increased by nearly 80 percent.
Traditional Markets
Cruising options are growing continuously, and traditional markets like Europe are still capable of surprising passengers. The Port of Zeebrugge in Belgium, for example, has started construction on a new cruise terminal. "We don't have many turnarounds yet," says spokesman Piet Vandenkerkhove, "because we don't have a terminal building yet. But we will soon, and in the meantime we are ambitious in attracting turnarounds for small vessels or partial turnarounds for larger vessels."
He says the city of Bruges should be on everyone's bucket list, and then there is the region's beautiful coastline and the famous battlefields of World Wars I and II.
Elsewhere in Europe, Global Ports Holding (GPH), the world's largest cruise port operator, has now added Italy's Cagliari and Catania to its portfolio of cruise ports along with Venice and Ravenna. Cagliari Cruise Port has a new terminal building under construction, and Catania Cruise Terminal conducts homeport operations in the prestigious location of the Vecchia Dogana, a recently renovated historic building that also houses a shopping center.
The traditional home of cruising, the U.S., continues to grow. PortMiami is expanding its iconic Cruise Terminal F, and Royal Caribbean has begun work on a $200 million expansion there that includes a new cruise terminal. Virgin Voyages will bring one of its three new ships to PortMiami and start offering seven-day vacations to the Caribbean in 2020.
Galveston has just doubled the capacity of one of its cruise terminals. "In 2000 we weren't even in the cruise business," says spokesman John Peterlin III. "But Carnival decided late that year to take a chance on putting one of its older ships here to see what would happen, rather than keep it in the traditional Florida market." It worked. Galveston is now the fourth busiest home port in the U.S., and this year Peterlin is expecting more than 1.5 million passenger visits.
Next year Carnival Vista will join Carnival Freedom and Carnival Valor in sailing year-round from Galveston. The three ships will carry more than 650,000 guests annually – the most of any cruise line. "We happen to be in the backyard of one of the largest metropolitan regions in the country," Peterlin says. "We've got Houston up the road with three or four million people, and then Dallas and San Antonio and Austin, so there's no shortage of potential customers." A third terminal could also be in the cards, he adds.
The Port of Baltimore's cruise terminal is located in the heart of the city, and passenger numbers are growing, and part of the reason is that it is within a four-hour drive of some of the wealthiest counties in the U.S.
In 2015 there were 90 cruises from the port, and last year Carnival Cruise Line agreed to a contract extension through December 2018 with three one-year options. The deal means Carnival's Baltimore-based ship, Carnival Pride, will continue offering five to 13-day year-round cruises to the Caribbean and Bahamas. Royal Caribbean has also committed to year-round departures from the port through June 2020 with Grandeur of the Seas sailing to the Bahamas, Bermuda, the Caribbean and Canada.
On the West Coast, the Port of San Diego has witnessed a steady climb in its cruise business over the last two years. The number of scheduled cruise calls this year is up by 30 percent, and the port is confident the number will increase each year. Passenger numbers have also increased from around 180,000 in the 2015/16 season to an estimated 240,000 this year.
Steady Growth
CLIA notes that the U.S. is still the source of most cruise passengers and says that technological advances, new deployments and new destinations around the world show that the industry continues to respond to the desires of today's travelers. It predicts that more than 25 million passengers will set sail in 2017, a new record, and that 26 new ocean, river and specialty ships will make their debut.
G.P. Wild likes the industry's confidence but offers a final word of caution: Unforeseen political instability may impact the industry's trading prospects.
From January/February 2017 Edition
By Wendy Laursen
The opinions expressed herein are the author's and not necessarily those of The Maritime Executive.