Passenger Ships Leading on Environmental Responsibility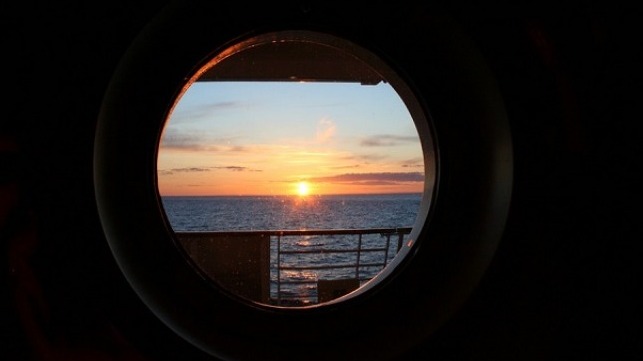 When new maritime rules enter into force, the first to face phase-in are generally passenger ship owners. The scheduling reflects the special pressures these owners come under to uphold safety and protect the environment and, in a market where reputation can mean everything, their greater willingness to change.
Watchers of merchant shipping are now doubtful that IMO's 2020 fuel sulfur cap will meet widespread compliance, also asking whether the IMO's commitment to halve CO2 emissions by 2050 will amount to more than an aspiration. However, for cruise and ferry owners crossing sensitive waters, inaction is not acceptable. Norwegian authorities expect the fjords to be emissions-free by 2026, for example, meaning tourist vessels running on combustion engines will simply have to keep out.
Cruise and ferry owners have been the prime movers in cultivating the design and installation expertise that can build or convert ships for new fuels, retrofit exhaust gas scrubbers or cultivate local emissions-free batteries and fuel cells.
Specialist consultancy Foreship has recently made a number of moves to address these growing requirements, in line with its claim to have the longest newbuild and conversion reference list in the cruise business. "We are responding to customer requests for new technology and project management services," says Lauri Haavisto, Foreship Managing Director.
In September, the company appointed Viktor Gingsjo as Head of Project Management Services – a newly created post reflecting demand for the complexities of this hands-on aspect of the company's activities to be formalized. Based in Mariehamn, off Finland, he heads a team of consultants focusing on installations based on alternatives to fuel oil, optimized waste heat management systems and other technical retrofit and consultancy services.
Gingsjo transitioned to consultancy after an onboard career in roles up to Chief Engineer at sea and as an owner's new building superintendent, and his background is surely unusual: he is one of very few who can claim experience on an LNG fueled installation on behalf of the owner (the ship Viking Grace).
"Once I had been involved in an intriguing project like that, it became difficult to envisage going back to a sailing career," says Gingsjo. Instead, he moved to a project manager role ashore, working on eight scrubber installations on one cruise vessel and five ROROs, before joining Foreship three years ago.
Currently, Gingsjo is working on two newbuilding projects for municipal commuter ferries in Finland with a hybrid propulsion solution that includes battery power, where Foreship has been stepping up its knowledge-base in response to customer needs. This is another area where Foreship has established new leadership, bringing in Jan-Erik Räsänen in 2017 as Head of New Technologies, in an appointment to what was also a newly created role.
Räsänen draws on a 20-year track-record at ABB, which included extensive managerial experience in newbuilding and retrofits, ultimately leading to a position as Head of New Technologies for the group's Marine Service business. In his new position, his insights have expanded the company's energy-saving consulting services, as well as positioning it as a central cruise ship resource for expertise in hybrid, battery and fuel cell technologies.
Batteries are already in use as main propulsion on a number of end-to-end ferries and as auxiliary power for hybrid propulsion solutions. "The basic technologies we have in our hands today will be around for the coming five to 10 years," says Räsänen. "However, costs are likely to fall, and energy density to increase over the next two to three years. This is a decisive moment for alternative energy sources in shipping."
The situation concerning fuel cells is more nebulous, with Räsänen saying that he is aware of numerous projects and up to three different technologies that promise viability.
Foreship also recently strengthened its offering to the distinct set of cruise and ferry owners based along the West Coast of North America by transferring company co-founder Marcus Höglund to its Seattle office. In the newly created post, Head of Operations North America, Foreship LLC, he leads a team comprised of existing staff in Seattle and Fort Lauderdale offices.
"Owners throughout the cruise industry know Foreship well, but they may not be so aware of our latest work on operability analysis, energy saving, fuel consumption optimization and waste heat recovery, let alone LNG, battery power and fuel cells," says Höglund. "With ship emissions under scrutiny as never before, cruise and ferry owners are taking responsibility for seeking efficiencies wherever they can, and it is our job to ensure that they find them."
The opinions expressed herein are the author's and not necessarily those of The Maritime Executive.