Crystal Cruises Responds to Arctic Concerns
Crystal Cruises is introducing a new expedition-style voyage traversing the Northwest Passage. Earlier this week, MarEx spoke to industry experts to get their perspectives on what it will mean for Arctic travel. Now Greg MacGarva, vice president of marine operations at Crystal Cruises gives his opinion on preparations for the new voyage.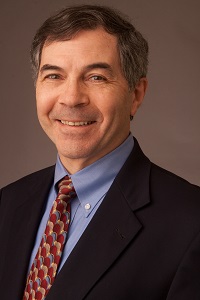 In 2016, Crystal Cruises will be the first luxury cruise line to offer a cruise through 900 miles of waterways lined with glaciers, towering fjords and vast unspoiled landscapes away from mainstream civilization and tourism, north of mainland Canada. Crystal Cruises has been working on the project for more than 18 months and will be implementing a number of additional precautions to ensure the safety of all guests and crew, as well as to protect the pristine environment.
"Although the hull of Crystal Serenity is in its original structural configuration, we have taken many extraordinary operational and equipment-related measures to ensure a safe voyage. The typical conditions along the planned route during the Arctic summer are substantially free of ice. With these extremely low ice concentrations, keeping the ship well clear of ice is entirely feasible," says MacGarva.
In addition, an escort vessel will accompany Crystal Serenity. The escort vessel will have ice breaking capabilities and would be able to assist in the extremely unlikely event that the ice concentration becomes a challenge for Crystal Serenity, he says. Further, Crystal Cruises will be working very closely with the Canadian Ice Services to monitor ice conditions to ensure they remain safe for transit.
The escort vessel will carry oil pollution mitigation gear to supplement that which Crystal Serenity always has on board. It will also carry additional response and damage control equipment and personnel specifically trained in its use. A helicopter is planned to be carried on board the escort vessel to allow for real time ice condition reconnaissance, external medical assistance or evacuation and logistics support.
Additional precautions include:
• A full expedition team, experienced in the Northwest Passage, will be on board to advise and work with the captain and onboard management on the transit.
• Additional officers will join the bridge team for the voyage, and they will receive additional training specifically focusing on polar navigation.
• Crystal Serenity will have its bridge team augmented by two highly experienced pilots each with several decades of experience in the Northwest Passage. In this, the company is exceeding the standard protocol, as other commercial vessels normally operate with only one. Having two ensures there is an experienced pilot on the bridge 24 hours a day.
• Two ice searchlights, a high resolution radar and other equipment to scan the waters will be installed just for this voyage to allow the vessel to scan the waters ahead both on the surface and below, looking for underwater obstructions or uncharted rocks. Few commercial vessels have this technology, and it will ensure Crystal Serenity has the most advanced technology available to avoid unexpected ice or underwater terrain that could otherwise be an obstacle.
• A diver who could assist with emergency response will also be part of the expedition team.
"First and foremost, the safety of our guests and crew is our top priority," says MacGarva. "Crystal management has worked closely with polar expedition experts, along with representatives from Transport Canada, the Canadian Ice Services, and the Canadian Coast Guard to examine the feasibility and scope of the transit. In addition, we proactively engaged the Canadian Arctic communities and informed them of our plans, obtaining their support and guidance."
Crystal Serenity will transit during the summer when ice concentration is minimal. "Cruise ships safely operate routinely in remote areas, and we determined this voyage was safe and achievable knowing the Northwest Passage is not as remote as one might expect. Also, we will be passing many communities, including ones where commercial air service is available. And unlike Antarctica, where no single nation patrols, or is responsible for, the waterways, the Canadian Coast Guard positions a fleet of vessels in the Northwest Passage every season."

Crystal Cruises has a longstanding and close work with all the agencies responsible for regulatory oversight of the region, and the company will ensure compliance with any and all applicable regulatory requirements, current or future. To the degree that it can practically do so, it will exceed them.
Crystal Cruises is following the development of the Polar Code closely by monitoring the regular reports from Cruise Lines International Association's (CLIA) representative to the group developing the Polar Code. While it is uncertain when the Polar Code will come into force, should it happen prior to Crystal Serenity's transit, Crystal Cruises will most certainly comply.
"Of note is our intention to use ultra-low sulfur content marine gas oil which far exceeds the current requirements in that region. This, along with a relatively slow transit speed, will achieve our goal of minimizing our carbon footprint," says MacGarva.
"Crystal Cruises will, as it always has, meet or exceed all environmental regulatory requirements for the regions in which our ships sail with respect to air, water and garbage discharge. Crystal Cruises will operate, as it always does, with a "nothing overboard" policy. No garbage or food waste of any kind will be thrown overboard." Some garbage will be burned in the incinerator on board, while other trash, recycling and food waste will be collected and stored on board the escort vessel. This waste will then be offloaded outside of the Arctic communities into specific collection facilities that are equipped to handle these waste streams.
The escort vessel accompanying Crystal Serenity will be held to the same environmental standards.
Crystal Cruises has industry partners in the project. "We are fortunate to enlist the guidance and help of the EYOS team that includes world-class expedition leaders, divers, ship and air operators; all who have many years of experience in operating many safe and environmentally responsible ship expeditions in both the Arctic and Antarctic, including numerous voyages through the Northwest Passage," says MacGarva. The EYOS team will accompany the voyage, providing assistance on the bridge, escort vessel and their valuable insight to ensure the safest possible traverse of the region.
Crystal Cruises is not looking to develop any facilities on shore along the route. The escort vessel will carry a portable temporary pier system that will facilitate landing the ship's tenders at the main settlements on the itinerary. In such cases, getting ashore will be very similar to most other ports where Crystal Serenity tenders rather than docks. For some Crystal Wilderness Adventures where shore landings occur outside of any communities, the sturdy and exceptionally safe Zodiacs will transport participating guests to a landing spot.
"We've spent nearly two years diligently gathering the field experts, information, and resources to ensure a safe and educational experience that is rewarding for both our guests and crew all the while being respectful to the local lands and communities. We proactively engaged the Canadian Arctic communities and began working with them from the very beginning. Our partnership with each area of interest has been received with great support and collaboration."
The opinions expressed herein are the author's and not necessarily those of The Maritime Executive.