ICS Calls on IMO to Adopt Carbon Targets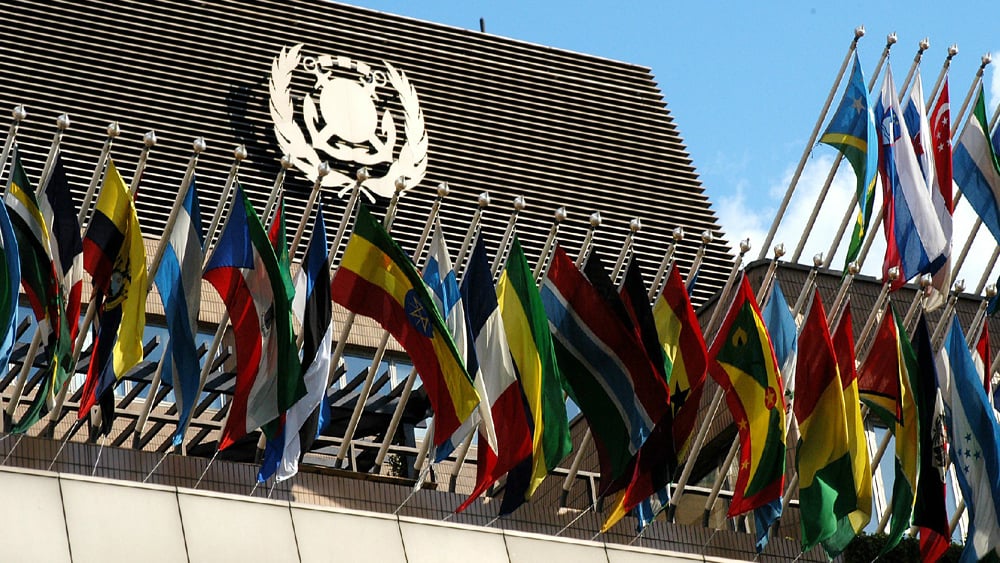 In the wake of President Donald Trump's announcement that the U.S. will withdraw from the Paris Agreement on climate change, the International Chamber of Shipping (ICS) has released a CO2 emissions proposal that is intended to bring shipping into line with the spirit of the accord. ICS suggests that as an "aspirational objective," shipping's total CO2 emissions should be kept below 2008 levels, then further reduced by an IMO-determined percentage by 2050.
In its statement, ICS acknowledged the existence of anthropogenic climate change. "Shipping, because of its great size, is currently responsible for about 2.2 percent of annual anthropogenic CO2 emissions," said ICS director of policy Simon Bennett. "According to IMO, shipping has reduced its total CO2 emissions by more than 13 percent between 2008 and 2012, despite increased maritime trade, but there is a perception that shipping, whose emissions cannot be attributed to individual nations, may have somehow 'escaped' the Paris Agreement."
In the run-up to the Paris climate conference in 2015, IMO successfully lobbied to keep shipping out of the international climate framework. In a statement at the start of the conference, IMO said that at Paris it would emphasize its role as "the appropriate international body to continue work to address greenhouse gas emissions from ships engaged in international trade." The European Community Shipowners' Association echoed this position: "We believe this is the right approach . . . After all, the IMO is the shipping industry's global regulator," asserted Patrick Verhoeven, ECSA's secretary general.
While IMO retained authority over regulating shipping's CO2, it has not yet reached an agreement on a work plan to begin developing specific rules. It is due to take up the matter again at the end of June, and ICS hopes that by adopting an intention to reduce shipping's emissions, IMO will bring the industry into line with the spirit of the Paris Agreement. If IMO does not enact carbon emissions regulations by 2021, the EU will impose its own rules by including shipping within its Emissions Trading Scheme – raising concerns of an "uneven playing field" with different regulatory regimes in different world regions.
Separately, ICS also intends to press government regulators to give equal priority to each of the UN's three pillars of sustainable development: economic, social and environmental. "The shipping industry is committed to the delivery of further environmental improvements in the interests of sustainable development. But sustainable development requires a global shipping industry that is economically sustainable too," ICS' Bennett said.
The opinions expressed herein are the author's and not necessarily those of The Maritime Executive.