Hatteland Display and Elektronix Merge to Form Hatteland Technology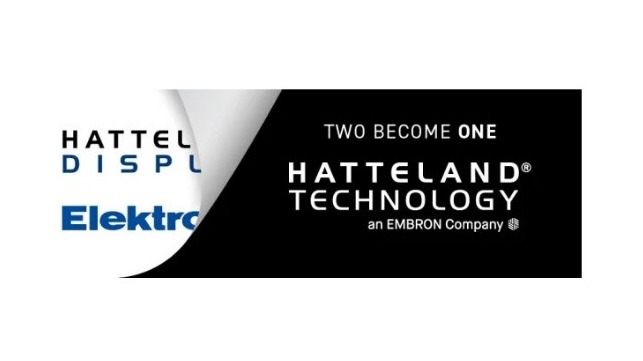 Leading maritime display and computer manufacturer Hatteland Display has announced that it is merging with advanced technology solutions provider Elektronix. Under the terms of this unification, the two subsidiaries of the EMBRON group will now become a single entity, called Hatteland Technology.
As a provider of advanced technology solutions within industrial computing, security & surveillance and industrial networking, the Elektronix portfolio is highly complimentary with Hatteland Display's offering as the global leader in maritime display and computer systems. Both companies offer standard off-the-shelf products and customized solutions & services, a strategy that will continue as they combine to form Hatteland Technology.
The merger represents the logical consolidation of an extensive and fruitful backstory. Hatteland Display and Elektronix had already worked closely together on a range of projects over many years, and the new merged company will see a combined workforce of around 200 people centralizing the operational processes, unique skill sets and market experience of lucrative businesses which, taken in tandem, boasted revenues totaling nearly 600 million Norwegian krone in 2018.
"This new chapter in our collective development, which will take effect over the coming months, will enable us to bring more value to our customers," says Trond K. Johannessen, President and CEO, Hatteland Technology. "Our clients can be reassured that we anticipate no disruption in service and that the day-to-day running of our previously separate organizations will remain as it stands, so customer relations will seamlessly continue with the same trusted staff members on hand.
"The integration of both companies' accumulated technical knowledge and strategies will inevitably manifest itself throughout the verticals we operate in, with positive consequences that will permeate our working practices and drive improvements throughout our expanded product portfolio. Hatteland Technology will therefore be trading from a position of considerable strength and dynamism, and we look forward to capitalizing upon the symbiotic possibilities inherent in this new business undertaking."
The products and services herein described in this press release are not endorsed by The Maritime Executive.