C. Fly Marine Services Sees Exciting Growth for its New Aluminum Utility Boats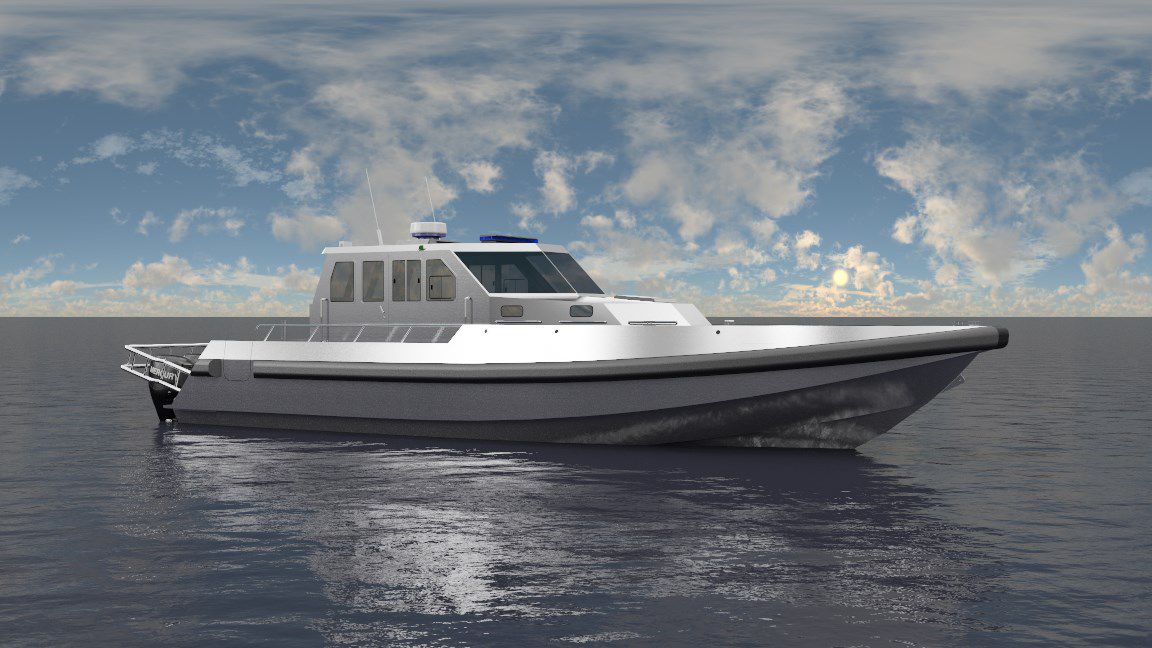 C. Fly Marine Services is currently experiencing exciting new growth with the addition of its new line of production ready Aluminum Patrol and Utility Boat series.
Established in 1994 as a naval architect and marine engineering firm, C. Fly Marine Services offers agencies and builders a complete turn-key pre-engineered line of aluminum vessels from 30'-80'. The rapid market growth within the global maritime defense and first responder industry has allowed new U.S. boat builders and shipyards to expand into this growing market.
"Keeping pace with this fast-moving industry requires extensive engineering resources which can be very expensive and labor intensive for most small companies. We have worked directly with multiple agencies and industry subject matter experts to design a production ready series of aluminum vessels that are ready to build. The top-decks and cabins are engineered in a way that can be modified or configured to meet any individual customer's needs. Our business approach is to offer a cost-effective complete engineering solution to small businesses that wish to expand or have customers ready to buy," says General Manager Joe Pizzitola of C. Fly Marine Services.
"We are continuously adapting to the changing marketplace as the downturn in the industrial oil patch industry has hit many companies in the Gulf Coast very hard. We noticed the market shifting and began investing resources into the changing marketplace. We are now seeing exciting and extraordinary growth trends throughout the marine industry. This growth allows for outsourcing of engineering and design services for smaller companies to compete in a heavily price driven market."
Small shipyards and boat builders must find efficient ways to expand with limited resources, we have a ready-made solution for them. C. Fly Marine Services has a production ready design of professional grade aluminum boats for companies who have production capacity and customers who have urgent needs for their vessels.
About C.Fly Marine Services LLC
C. Fly Marine Services' diverse experience in working with shipyards on vessel designs extend from preliminary designs to a complete turn-key package. C. Fly Marine is capable of producing all of the components necessary for any new build or modification. Our firm offers a full-service package to meet any and all expectations for our clients which means the client gets the exact product they want at a price they can afford. C. Fly Marine offers both naval architecture and marine engineering focused in application and design to deliver comprehensive solutions. We work closely with all regulatory bodies to ensure our products are up to date with the most recent standards and regulations. www.cflymarine.com
The products and services herein described in this press release are not endorsed by The Maritime Executive.