Tonnage is not value: What makes a great port?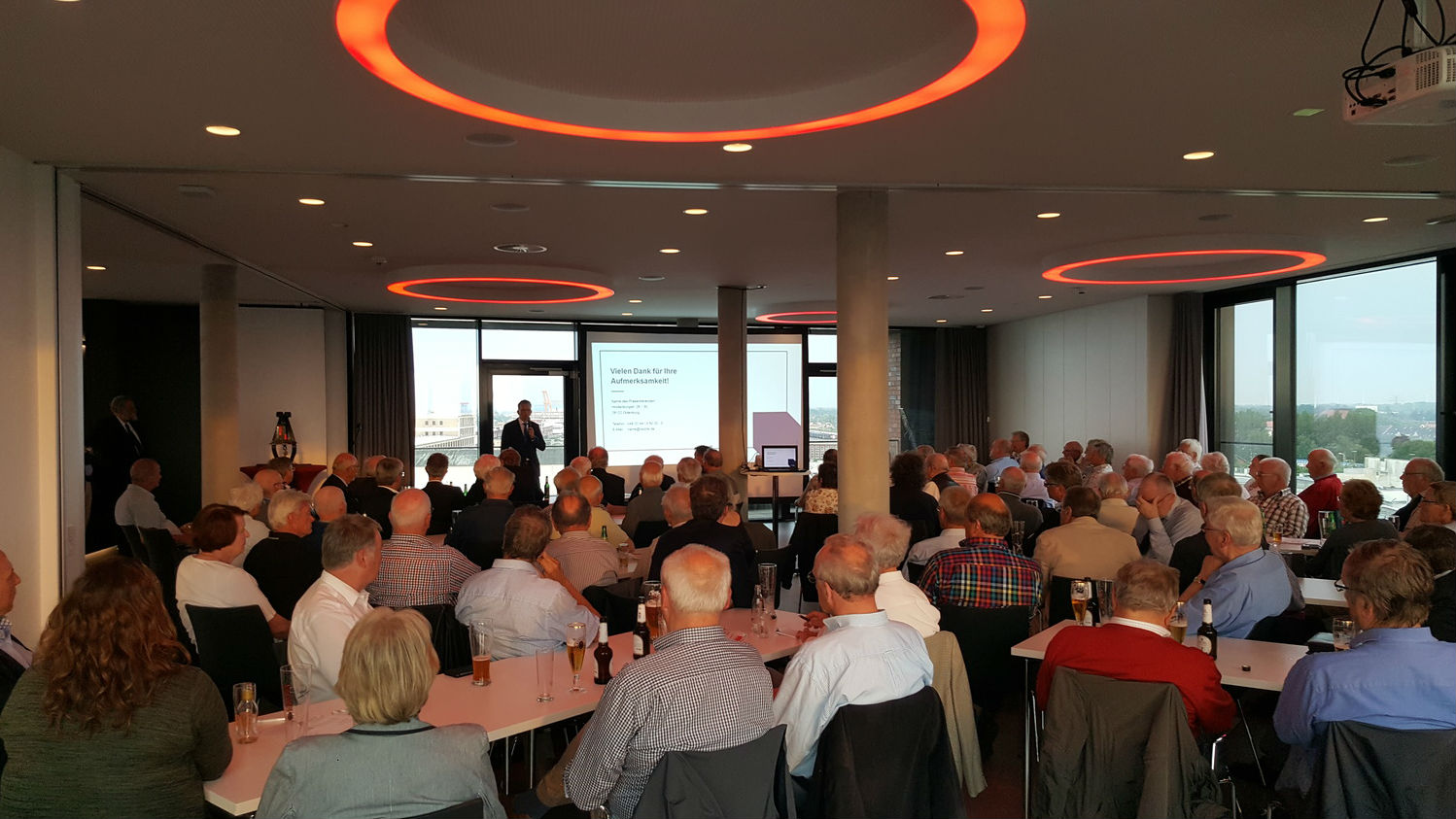 The Cuxhaven Nautical Association hosted Holger Banik of Niedersachsen Ports (commonly known as "NPorts" for short) for a report on the development of Cuxhaven in the context of the broader development of the maritime economy in Lower Saxony.
Holger Banik, general manager of NPorts.
The meeting was not only noteworthy because of the speakers, but also because of the brand new venue: the Havenhostel will now be hosting the Cuxhaven Nautical Association.
Mr Banik noted that the combined overall revenue of Lower Saxony's major ports is identical to Bremerhaven's, but that Lower Saxony's ports have a much greater diversity of goods and are more distributed geographically, which offers greater convenience for inbound vessels. Furthermore, Lower Saxony is the second largest state in terms of passengers, 9.2 million departures or arrivals annually, primarily to and from Germany's North Sea islands. Only Hamburg has more passengers because it is the focus for Germany's huge cruise industry.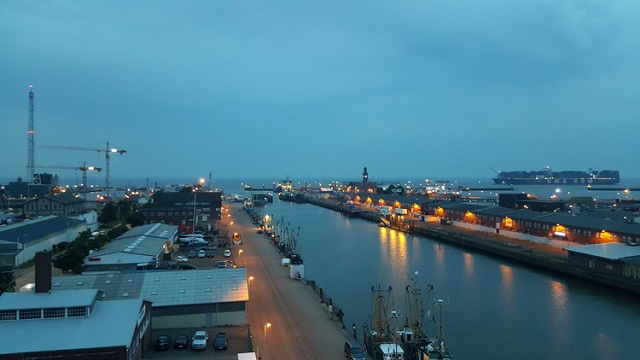 The terrace of the Havenhotel offers breathtaking views of the Elbe and North Sea.
As an example of the advantages provided by being an association of smaller, specialized regional ports, Mr Banik named Brake. For traffic to Brazil, in particular for agricultural bulk goods (e.g. wheat), Brake is the biggest point of entry. Cuxhaven's focus, on the other hand, is on vehicles (500,000 p.a.), construction materials, project cargo and offshore cargo as well as roll on/roll off traffic. Cuxhaven, however, offers more long-term growth potential with the multi-purpose Berth 4 entering into active use soon and providing a capacity expansion.
Mr Banik noted that tonnage is a poor measurement of the economic value of a port. Indeed, although Siemens's offshore manufacturing facility in Cuxhaven is of significant economic value in absolute terms, the tonnage it will generate is small. Confusing tonnage and economic value is a big mistake since mass amounts of cargo do not always mean big profits.
For all of Lower Saxony's ports, NPorts invests 90 million euros ($100 million) annually. In Cuxhaven alone, 36 million euros ($40 million) were invested in Berth 4. The costs are financed through berth fees and other fees imposed on the ships and businesses using the port. Four million euros ($4.5 million) alone are paid for dredging work, to maintain the usability and required drafts of the navigation channels.
Part of the difficulty of developing ports is that even for smaller projects, millions of euros have to be mobilized. For this reason it is important to have trust among partners and - when that condition is met - great, long-term results can be achieved.
The opinions expressed herein are the author's and not necessarily those of The Maritime Executive.