Two Missing in Sinking in Strait of Malacca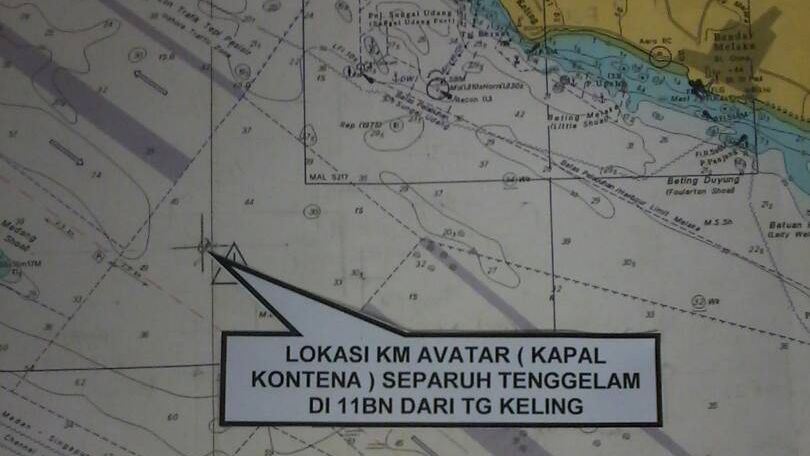 On Wednesday morning, the Indonesian cargo ship KM Avatar capsized and sank in the Strait of Malacca off Tanjung Keling (Cape Keling). 13 of her 15 crewmembers were rescued by a passing vessel, but her captain and her cook remain missing. The Malaysian Maritime Enforcement Agency (MMEA) is coordinating an ongoing search.
MMEA director Indera Zulkifli Abu Bakar said in a statement that his agency received a report of the vessel's situation at about 0930 hours Wednesday, and dispatchers sent out a helicopter and rescue boat to respond. The passing ro/ro vessel Undine diverted to assist and rescued the survivors.
The full cause of the Avatar's sinking is not known, but the MMEA said that foul weather and high waves played a role.
Facebook posts by the Avatar's crew left a personal record of the vessel's final months, with dozens of images of young crewmembers posing together in their off hours and greeting their families at the dock – a stark contrast with video of the survivors posted Wednesday (below, in Malay).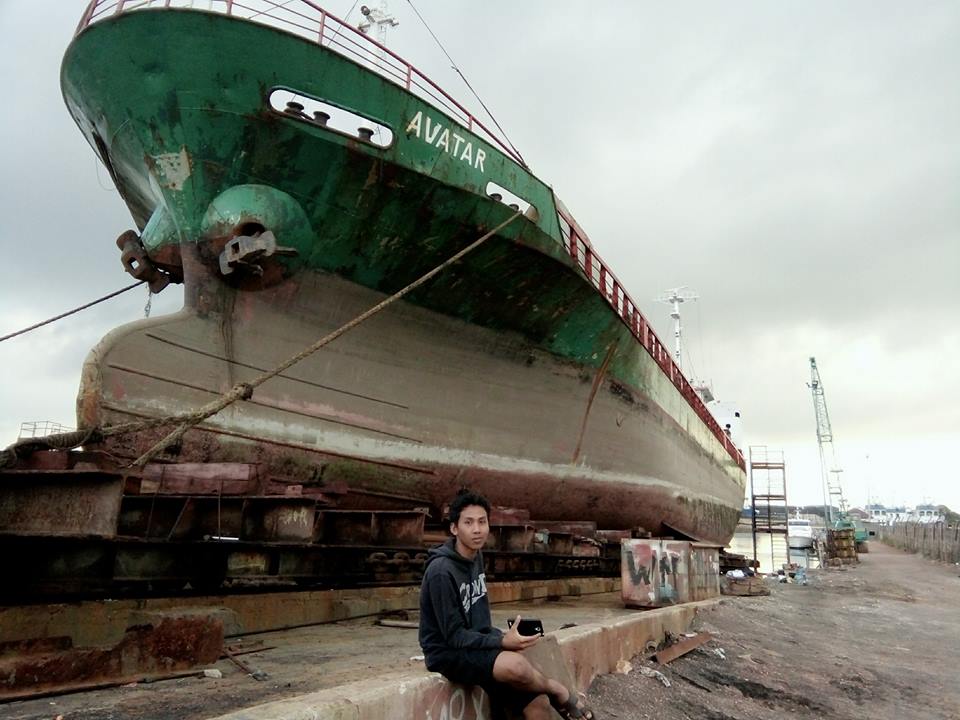 Avatar in shipyard, February 2017 (Aswan Respec / Facebook)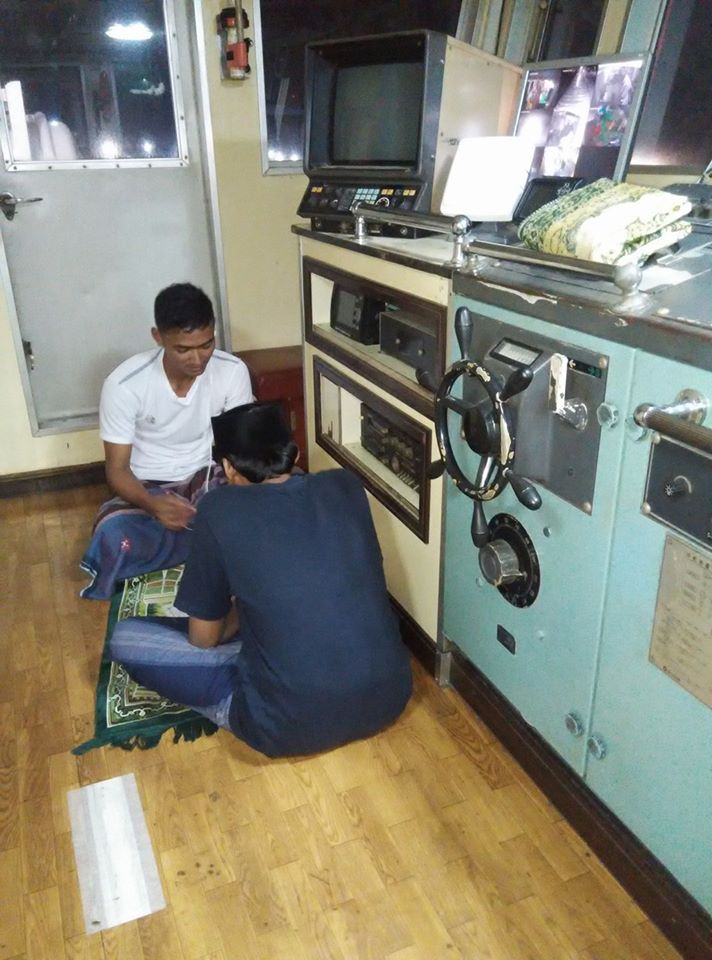 Crew of the Avatar in off hours, March 2017 (Onggenk Renaldhy / Facebook)
The 700 dwt KM Avatar (ex names Persik, New Tsuruyoshi) was Indonesian-flagged, owned and operated. She was built by Shitanoe Shipbuilding in Usuki, Japan in 1990 for a Japanese owner; she was sold to an Indonesian firm in 2009.