Trump's Win Creates New Uncertainties for Shipping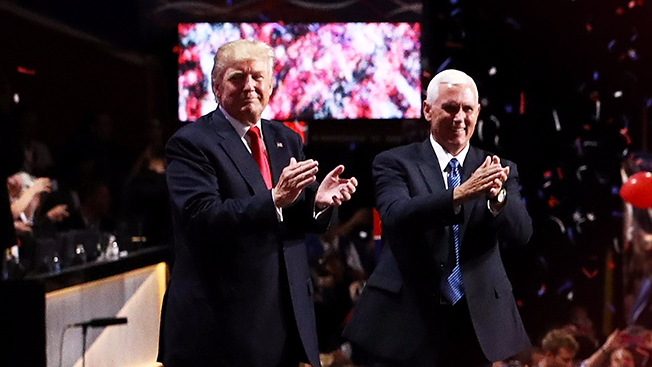 The surprising outcome of Tuesday's U.S. presidential election raises new uncertainties for shipping firms, which are already struggling through the weakest market in memory.
President-elect Donald Trump has expressed opposition to free trade in general, and to NAFTA and the Trans-Pacific Partnership in particular. As he will have same-party partners in both the House and Senate, he will have added traction in achieving his policy objectives – potentially including his promises for new tariffs on imports and a rollback of free trade.
The Transatlantic Trade and Investment Partnership (TTIP) between the U.S. and EU may also face headwinds under a Trump administration. "TTIP is history," Bernd Lange, chair of the European Parliament's Committee on International Trade, told online magazine vorwaerts.de when asked about the impact of Trump's win on the free trade agreement negotiations.
German Chancellor Angela Merkel's spokesman Steffen Seibert was more cautious in his assessment. When asked whether Trump's election spelled the end of TTIP, he said: "No."
EU trade chief Cecilia Malmstrom said it was too early to assess the impact of Trump's victory, but a break was inevitable whoever had won. "How long will that break be? Impossible to say … There's a lot of uncertainty," she said.
Shipping carries about 90 percent of trade, according to the International Chamber of Shipping; shipping investors and analysts have shown a mixed reaction to the election's outcome and the prospects for barriers to trade.
"The risk of increased protectionism may derail a recovery in global trade," said analyst David Kerstens of Jefferies on Wednesday, noting that A.P. Moller-Maersk was among those most exposed.
Stock in Maersk took a 4.4 percent hit before markets closed in Copenhagen. However, leading container shipowner Seaspan Corp. was up 3.2 percent on Wednesday, and broader container shipping indices showed little change from yesterday's levels.
In addition, a number of tanker operators fared well through morning trading on Wednesday. Leader Teekay Tankers was up five percent as of 12 PM eastern, and tanker indices showed little change.
In Marrakech, Morocco, delegates at the COP22 climate conference were concerned that Trump would follow through on a campaign promise to pull the U.S. out of the COP21 Paris treaty, which committed nearly 200 nations to specific CO2 emissions targets. Trump has previously described climate change as a fiction invented by China to make American industry less competitive; if he does remove the U.S. from the COP21 agreement, observers expect that further progress on the Conference of Parties (COP) process would be hampered. The IMO has followed a parallel but separate process towards regulation of CO2 emissions from shipping.
Brent crude futures fell 3.6 percent and WTI by 4.2 percent on the news; analysts are concerned that Trump's threat to unwind a U.S. nuclear deal with Iran could destabilize OPEC talks on oil production limits.
The American Petroleum Institute expressed optimism at the prospect of a Trump presidency. Trump has promised to substantially deregulate the domestic oil and gas sector.
"We look forward to working with the new administration on smart energy policies that protect the United States as the global leader in oil and natural gas production, development, and refining, as well as in reducing carbon emissions," said API President and CEO Jack Gerard.
National Ocean Industries Association President Randall Luthi also congratulated Trump on his win. "On behalf of NOIA, I congratulate President-elect Trump on his victory at the polls," Luthi said. "The American people have spoken, and this long and contentious election is finally over. Even though it appears the political divide in our nation has widened, now is the time to work together to promote wise energy policies that will enhance our ability to create jobs and promote energy security."