Third Top Executive Indicted in DSME Fraud Probe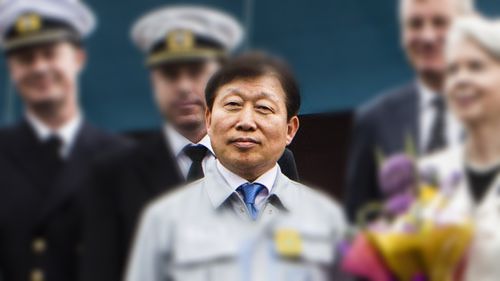 The previous CEO of Daewoo Shipbuilding & Marine Engineering, Ko Jae-ho, was indicted Tuesday on charges of fraud, breach of trust and the violation of several securities and capital markets regulations.
The criminal charges stem from his alleged involvement with inflating DSME's reported earnings over the period from 2012 to 2014 by artificially minimizing operating costs and obscuring the losses suffered by subsidiaries. Authorities say that this alleged $5 billion fraud helped the shipbuilder secure billions in additional loans for which it would not otherwise have been eligible – loans which it now struggles to repay.
In addition, booking non-existent profits allegedly gave the company the ability to pay out millions of dollars in bonuses to employees and executives. Creditor bank KDB announced early this month that it would be clawing back some of those bonuses by giving the recipients a pay cut and making them buy treasury notes.
Ko joins his predecessor, Nam Sang-tae, in facing charges related to mismanagement at DSME. Nam was arrested in late June on charges of embezzlement and negligence of duty relating to an alleged contracting kickback scheme. He was brought in without a warrant, a rare move made only for grave crimes in which there is a possibility the suspect may destroy evidence or escape.
Prosecutors have also indicted the CFO of DSME during Ko Jae-Ho's tenure, identified by prosecutors by his surname, Kim (DSME's annual report for 2013 identifies the firm's CFO at the time as Kim Gabjoong). He is charged with participating in accounting fraud leading to the earnings overstatements in 2013 and 2014.
DSME's losses have deeply affected its creditors, especially KDB, which has been working to recapitalize in advance of further expected losses at the shipbuilder later this year. In addition, institutional shareholders like Korea's National Pension Service are expected to sue the yard for millions in losses they say they have incurred on investments due to the alleged fraud.