Taiwan Turns to China for Help with Disputed Port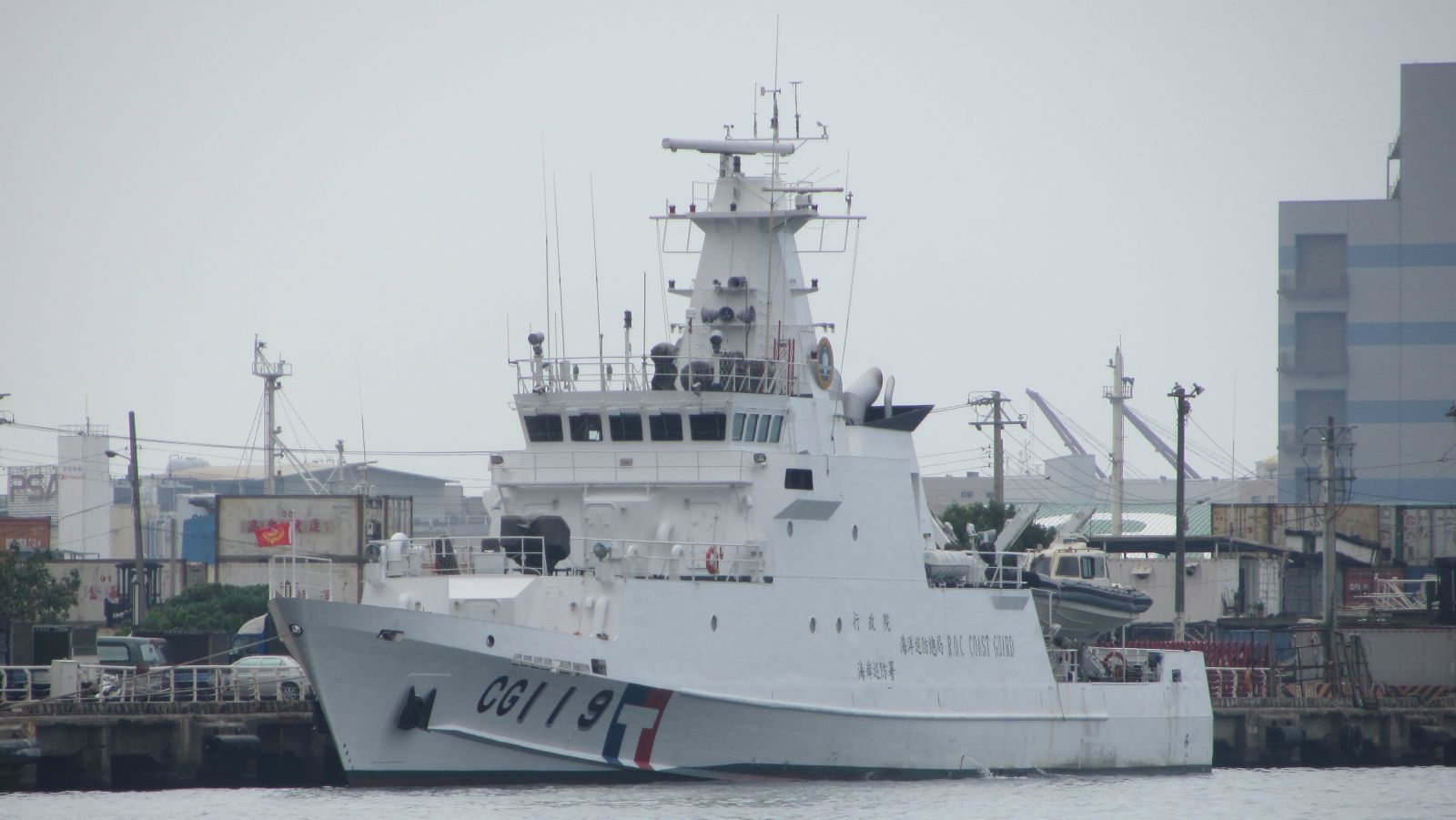 Taiwan had to use a mainland Chinese shipping company to get vital materials to a $100 million port it is building on a disputed island in the South China Sea last month after it couldn't find a local firm to do the job, Taiwanese officials said on Friday.
A coastguard official told Reuters the vessel from Shanghai Zhenhua Heavy Industry, a state-run company, was escorted by a Taiwanese patrol boat to Itu Aba island on what he called an unprecedented mission.
Two other Taiwanese vessels monitored the ship while it unloaded its cargo of large caissons, or watertight chambers used in the construction of piers.
China claims virtually all of the South China Sea and is at loggerheads with other claimants in the contested waters, particularly the Philippines and Vietnam.
Yet the willingness of Zhenhua Heavy to accept such a contract from Taiwan, which China regards as a renegade province, shows how Beijing is largely unfazed by the work on Itu Aba.
Military strategists say that is because Itu Aba could eventually fall into China's hands should it ever take over Taiwan, which it has vowed to do if Taipei declares independence.
"China is not overly concerned with what Taiwan is doing on Itu Aba given that it believes it will one day control these islands," said Ian Storey, a regional security analyst at the Institute of Southeast Asian Studies in Singapore.
"Beijing can live with this," added Storey, calling the shipment unusual but adding it did not suggest a new trend of cooperation between China and Taiwan over the South China Sea.
Taiwan has close security ties with the United States, which has been highly critical of Beijing's assertiveness in the South China Sea.
While Itu Aba, also called Tai Ping, is small, no other disputed island in the disputed Spratly archipelago of the South China Sea has such sophisticated facilities.
It boasts a runway that is the bigger of only two in the Spratlys and the island has its own fresh water source. The port is expected to be finished in late 2015.
UNEASE AMONG LEGISLATORS
Liao Jaw-chang, director of the construction division of Taiwan's National Expressway Engineering Bureau, the unit responsible for building the port, said the Chinese vessel arrived at Itu Aba on Jan. 24 carrying 11 large caissons and left on Jan. 28.
Contractors could not find a Taiwanese ship able to transport the caissons, Liao told Reuters.
"This kind of ship is not very common anywhere in the world. As far as I know, we've never used a mainland ship for this purpose before," Liao said.
While Taiwan's work on Itu Aba is drawing little flak from China, the need to use a mainland vessel worried some Taiwanese legislators because of the potential implications for national security, according to Liao and local media.
"There were definitely some legislators who were concerned about the use of this ship," Liao said.
The coastguard official, who declined to be identified because the issue touches on national security concerns, added: "We've never had to engage in this kind of supervisory mission before, escorting a mainland ship from Taiwan to Tai Ping island."
The board secretary of Zhenhua Heavy, Wang Jue, said he did not know the exact details of the contract, but said the company had no problem accepting such business from Taiwan.
China's Foreign Ministry said it was not aware of the situation.
Although China-Taiwan ties have warmed since Ma Ying-jeou was elected Taiwan president in 2008, there has been no political reconciliation or a lessening of military distrust.
But if conflict ever broke out in the Spratlys, analysts and military attaches believe China would seek to protect Itu Aba as its own, strongly aware of its strategic value.
The Spratlys are one of the main flashpoints in the South China Sea, where military fortifications belonging to all claimants but Brunei are dotted across some of the world's busiest shipping lanes.
Itu Aba is Taiwan's only holding in the Spratlys and Taiwan is considering stationing armed vessels permanently there, Taiwanese officials said in October.
By Michael Gold (C) Reuters 2015.