Sri Lanka and India Enter Port Development Talks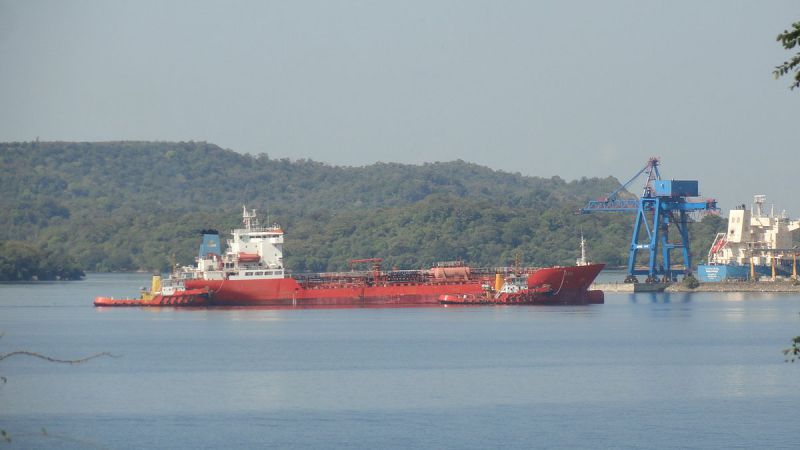 Sri Lanka's minister for regional development, Sarath Fonseka, told reporters Wednesday that India and Sri Lanka are nearing an agreement for the development of Trincomalee, the deepest harbor in South Asia.
"Talks are at present going on between India and Sri Lanka and we hope to offer the Trincomalee port, which is one of the best deep sea ports in the world, to India," he told The Hindu. Sri Lankan Prime Minister Ranil Wickremesinghe confirmed the news in an interview on the sidelines of the Davos economic summit.
Trincomalee, on Sri Lanka's northeast coast, was developed in World War II as a base for the British Royal Navy. Today it is home to a naval dockyard and a number of commercial terminals for flour, cement and breakbulk cargo.
The port is envisioned as an Indian counterweight to Chinese developments at Hambantota, a greenfield project about 170 nautical miles down the coastline. Hambantota's Phase I was developed with $360 million in loans from China's EXIM Bank, but the facility has not attracted enough business to service the debt, and the Sri Lankan government is in the process of leasing the port to China Merchants Ports Holding. This concession agreement is highly controversial and local citizens have staged a series of protests, some of which have ended in violent confrontations.
"Our experience [with the Chinese] on Hambantota has not been very beneficial as we are facing a heavy debt burden due to the work done in that port. The problems and corruption in the project prompted us to review our policy on infrastructural development," Fonseka said.
Fonseka also addressed security issues and the balance of regional powers. India does not approve of the idea of Chinese naval vessels calling at Sri Lankan ports, and Fonseka said that his government would work with New Delhi to resolve these concerns. "We will ensure that [any Chinese military] presence will only be for training purpose and that Indian security concerns are not jeopardised," Fonseka said.