Seven Rescued from Fishing Boat Fire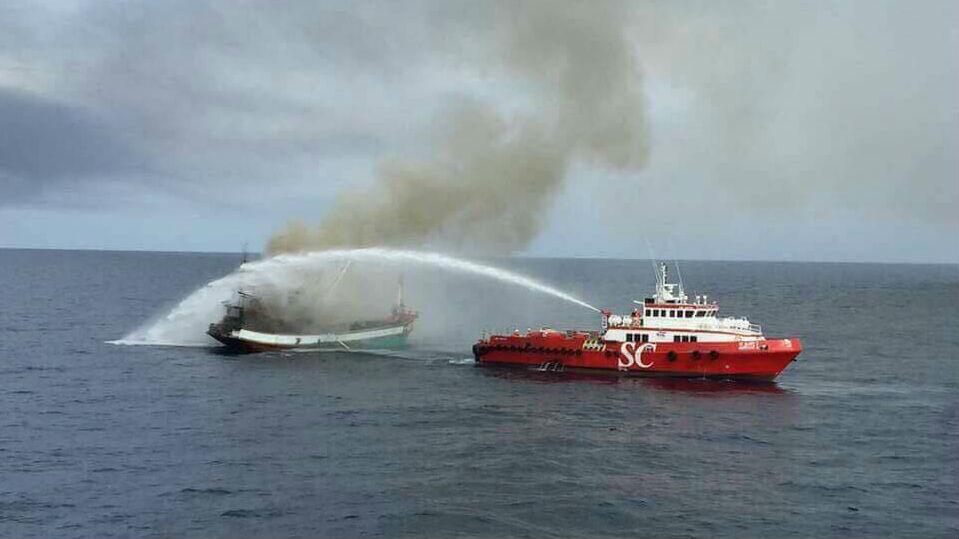 Seven fishermen have been rescued in the Gulf of Thailand after their vessel caught fire.
At around 1530 hours on Monday, the crew of SC Glory 2, a Flex-36 multi-role crewboat built by Penguin International in 2011 and operated by SC Group, spotted the vessel on fire about eight nautical miles away.
The master rushed the vessel to the scene and, upon arrival, the crew commenced fire-fighting and medivac operations.
Within an hour, the master and crew of SC Glory 2 had managed to put out the fire and rescue all seven fishermen, some of whom suffered burn injuries.
SC Group have now taken the men to safety, and they are expected to eventually make a full recovery.
"We congratulate our Thai partner, SC Group, and rejoice with them and the fishermen," says James Tham, Managing Director of Penguin International.