Self-Landing Drone Joins 50 Systems in Navy Exercises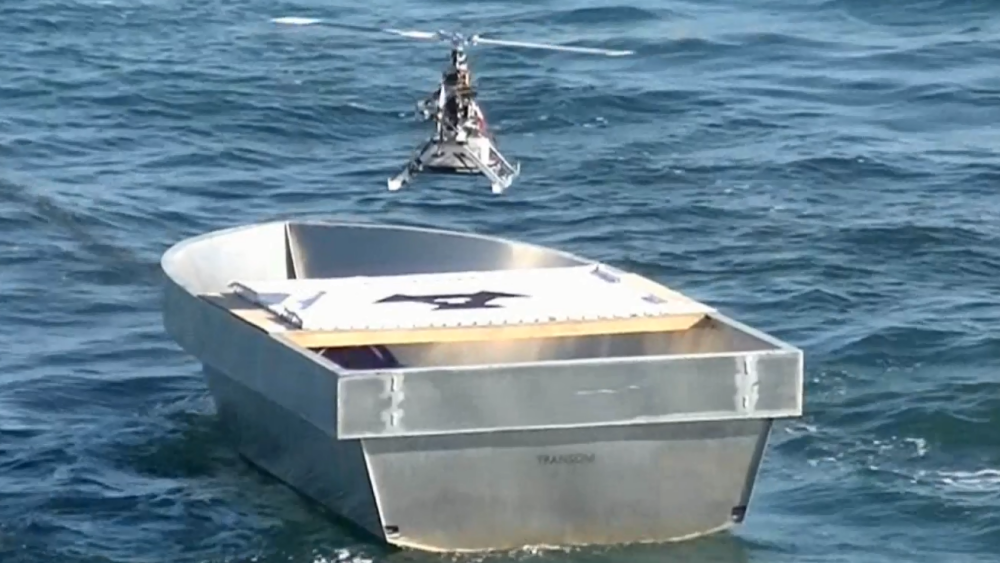 Engineers with Roke Manor Research, together with the UK's Defense Science and Technology Laboratory, have developed a helicopter drone that can land itself on a moving platform by visual cues – without the aid of GPS, any shipboard beacon or human intervention.
The technology, which they have dubbed "Autoland," uses cameras and modeling to self-land on a target – similar to the capabilities of Amazon.com's delivery drone, with the exception that Roke Manor's system has to deal with a much more dynamic landing spot.
The team has tested it on a small boat, and are next going to examine its performance at sea, with a three week trial in all weather conditions and sea states on the naval auxiliary vessel SD Northern River.
Rebecca Robinson, one of the project engineers, told the Irish Examiner that the landing is actually the trickiest part of using unmanned aerial vehicles at sea. "If it goes wrong, the recovery is both complex and costly. It's also one of the main reasons UAVs are not yet widely adopted into naval operations." Autoland is intended to take out some of the risk while making the drone much easier to use: no pilot is required for the hardest part of the flight.
The testing will be carried out as part of the Royal Navy's Unmanned Warrior exercises, scheduled for October 2016, which will incorporate over fifty different unmanned systems – underwater gliders, subs, autonomous surface craft, helicopters, quadcopters and planes – in what it bills as the largest ever event of its kind. "If it's unmanned and it can operate in the maritime environment then we are working hard to find a way of incorporating it into the program," said Fleet Robotics Officer Commander Peter Pipkin. "What we are seeking to achieve is an event that re-shapes the market to provide new opportunities for everybody, and capability transformation for the Navy."