Search Team Finds Human Bones in Sewol's Cabins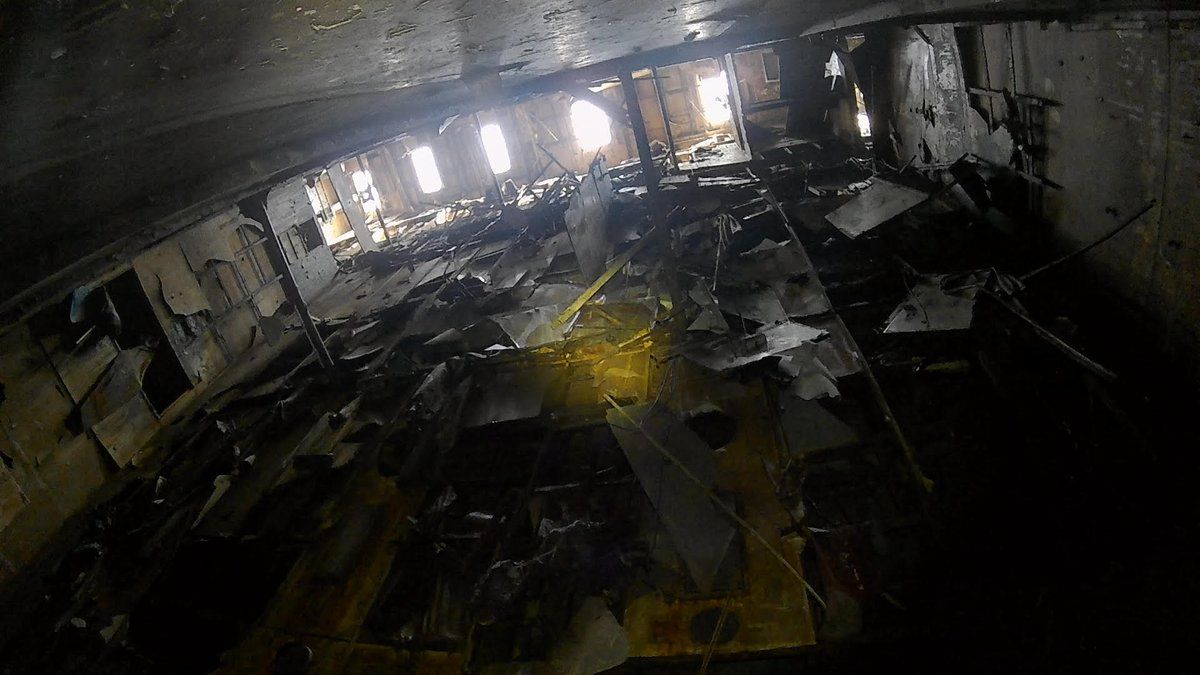 On Wednesday morning, a search team recovered two fragments of what is believed to be human bone from within the wreck of the ferry Sewol.
According to South Korea's Ministry of Oceans and Fisheries, the team found the remains during a search of passenger cabins towards the stern on the fourth deck – an area where students had been berthed on the Sewol's final voyage. A ministry official told media that the National Forensic Service examined the remains on site, and they are "presumed to be from humans." The bones have been sent for DNA analysis to confirm their origin, a process that may take up to a month to complete.
An earlier announcement of the recovery of bones from the Sewol created a minor controversy when forensic scientists determined that the find was actually the remains of an animal. Still, the search has been productive: the ministry's tally shows that to date, the teams have recovered nearly 1,200 personal items and over 750 fragments of bone (though the two bones recovered Wednesday are the first from the wreck itself that are believed to be of human origin). In addition, a dive team recently found what is believed to be a piece of bone from a human shin at the site of the sinking.
Over 300 passengers and crew were lost in the Sewol's sinking, and nine bodies remain missing. The victims' families successfully petitioned the South Korean government to raise the wreck in one piece, allowing investigators to search for the last missing bodies and to examine the wreck for any further evidence related to the disaster. It was the deepest lift of a complete hull ever carried out.
Separately, Kim Chang-joon, the chairman of a recently formed investigative committee that is overseeing the search, told CBS Nocutnews that his team recovered an electronic chart plotter from the Sewol's wheelhouse. He said that as it is not waterproof and has been immersed in saltwater for three years, it is uncertain whether it will be of use to the investigation. A data recovery firm will work on recovering any information that might still be held in the device's memory.