Sea Shepherd Dolphin Activist Detained in Japan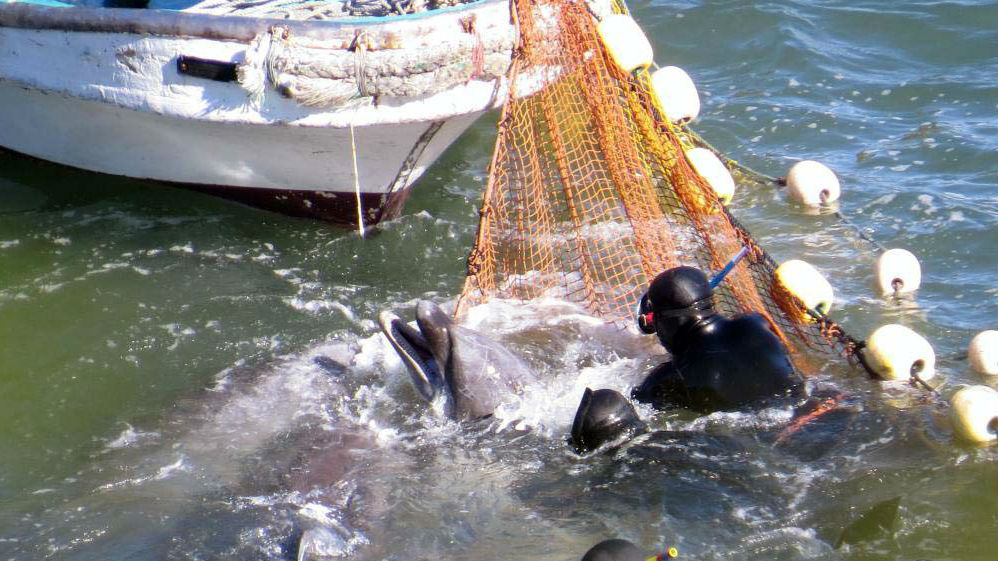 Jessie Treverton, the U.K-based Captain and Cove Guardian leader for Sea Shepherd Conservation Society's fight against the killing and capture of dolphins, was denied entry to Japan on Friday.
Treverton has been involved with dolphins in Taiji, Japan, since September as part of Sea Shepherd's annual Operation Henkaku campaign. She left Japan in late November and on her return was stopped at the immigration center at Osaka Kansai airport where she was questioned, searched and denied entry to the country.
She is now being detained in a holding cell pending an appeal which, in some cases, could take up to 10 days.
"During her time in Taiji this fall, Jessie developed a good relationship with the local police," said Sea Shepherd founder Paul Watson. "She did not break any rules and was always polite. Despite her respectful conduct, and her rapport with the Taiji police, she was still denied entry. The policy in Japan appears to be that if any Sea Shepherd person witnesses the atrocities against the dolphins they will be denied future entry to the country."
"It is clear to me the Japanese government are denying my entry in an attempt to conceal the truth of the horrific Taiji dolphin massacre from the Japanese people and the world," said Treverton.
Sea Shepherd says Sea Shepherd Cove Guardians have never broken any Japanese laws nor disrupted any activities of Japanese citizens. Their only "weapon" is the camera, which documents the activities that occur in Taiji's infamous Cove. It is precisely the camera that the Japanese government wants to ban from the Cove to keep the slaughter of dolphins out of sight with the hope that it will soon be out of mind, says Sea Shepherd.
The annual slaughter of dolphins in Japan takes place between September 1 and March 1 each year. During these six months Sea Shepherd maintains a presence in Taiji with its Cove Guardian volunteers.
Treverton will be appealing her entry denial to the Japanese courts and will be requesting that the British government solicit an official justification for detaining a British citizen who has not committed a crime, and preventing her entry into Japan.
Sea Shepherd Conservation Society first brought Taiji's killing Cove to the world's attention by capturing and releasing undercover footage and photos of the slaughter in 2003, revealing the blood-red waters of the Cove. Later the Academy Award-winning film "The Cove" highlighted the hunts. The dolphin hunts used to also occur in other parts of Japan, like Futo and Iki Island, but they have since ended as few dolphins were found.