S. Korean Police Investigate "Sunken Treasure" Claim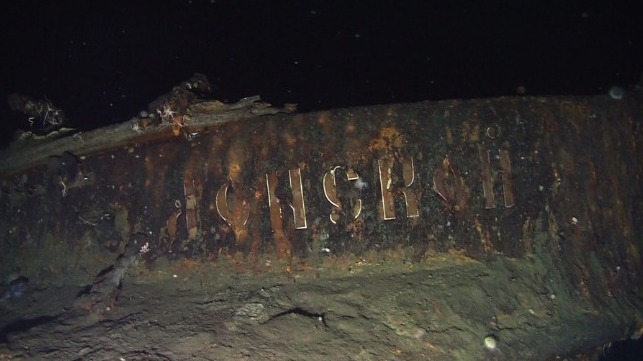 Authorities in South Korea have issued a travel ban for the leaders of the salvage company that claimed to have found billions of dollars of gold within the wreck of the Dmitrii Donskoi, a Russian warship that was scuttled in the Sea of Japan in 1905.
The Seoul Metropolitan Police Agency's Sophisticated Crime Investigation Unit is looking into whether the firm, South Korea-based Shinil Group, made the claim in order to drive up the price of a stock it had recently purchased. Share prices for a steelmaker in which the firm's executives had bought a small stake skyrocketed after the announcement, raising "possible suspicions of stock price manipulation," a South Korean official told Japan Times.
Authorities suspect that the announcement may also have inflated the value of the company's newly-issued cryptocurrency, the Shinil Gold Coin. Up to 100,000 people invested a combined $50 million into the coin offering.
On July 26, the firm walked back the claim.
"The reports said the Donskoi held 200 tons of gold, but that would only be [$8.9 billion] at current value," said Shinil chief executive Choi Yong-seok. "We apologize to the public for the irresponsible citation."
Shinil had used the phrase "W150 Trillion Treasure Ship" on its own website, though it has since removed the phrase. 150 trillion won is approximately equal to $130 billion. According to the Financial Times, Choi also said that the ship might not contain substantial amounts of gold, but rather "historical documents."
Whether or not the vessel contains treasure, it is uncertain whether Shinil will be able to secure salvage rights. The firm claimed to be the first and only entity to discover the vessel, but the government-funded Korea Institute of Ocean Science and Technology (KIOST) claims to have located the ship in 2003, and another private enterprise asserted that it located the wreck in 2001.