Royal Navy Boat Warns Off Spanish Vessel with Flares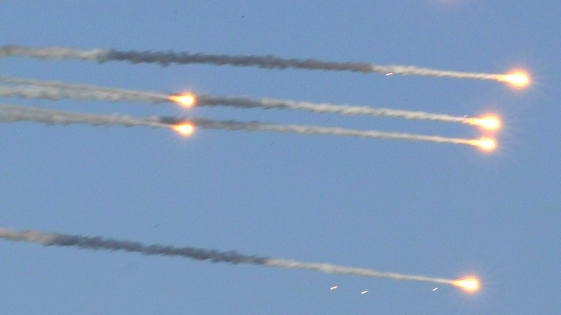 British media report that the Royal Navy fast patrol boat HMS Sabre fired warning flares across the bow of a Spanish Guardia Civil vessel, the Rio Cedena, as the Cedena tried to pass in front of the American nuclear submarine USS Florida. The incident occurred near Gibraltar last month during the Florida's port call at the British naval base.
Tensions between Spain and Britain over Gibraltar have been rising in recent years, and Spain claims sovereignty over the British overseas territory. Gibraltar's authorities say that low-level confrontations between the nations' maritime assets have become common, and that Spanish government vessels trespass into their waters on a regular basis.
In February, the Spanish corvette Infanta Elena sparked a diplomatic incident when it allegedly entered Gibraltar's waters with its weapons uncovered. The Foreign and Commonwealth Office (FCO) protested the alleged incursion, describing it as "dangerous," "provocative," and a violation of Gibraltar's sovereignty and of UNCLOS. The Elena is alleged to have maneuvered in a manner that risked a collision with a Royal Navy patrol boat.
The diplomatic language in the Elena incident mirrored that from August of last year, when Spanish government vessels pursued alleged drug-runners into waters around Gibraltar, sparking British protests. "These repeated incursions into British Gibraltar territorial waters are a clear violation of UK sovereignty by another EU country and we will be raising this as a matter of urgency with the Spanish authorities," said the FCO.
But despite the recent tensions and close-quarters interactions, it is unusual for a Royal Navy vessel to fire flares to warn off a Spanish counterpart, defense officials said.
Britain's armed forces declined media requests for comment regarding the Florida incident. But an unnamed source told the Sun that "this is not only a very dangerous game for the Spanish to play, but it is unbecoming of a NATO ally to treat the US Navy with such contempt."