Photos: U.S. Navy Prepares Thanksgiving Feast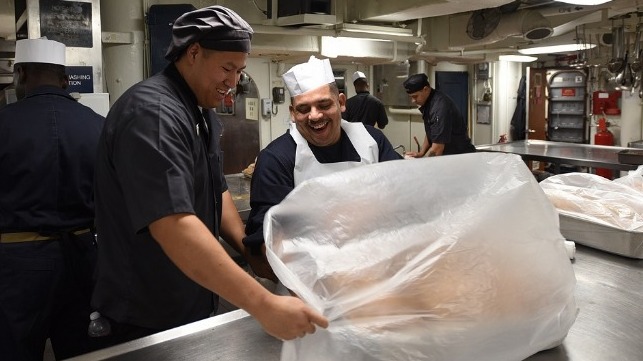 This week, the U.S. Navy is preparing to serve its sailors a massive Thanksgiving feast. Around the globe, the service's culinary specialists are preparing an estimated 55 tons of roast turkey, representing a 25 percent increase over last year's servings. In addition, they are making 10 tons of stuffing, 15 tons of mashed potatoes, 10 tons of sweet potations, 2.5 tons of cranberry sauce, 7,800 pies and 2,300 gallons of gravy for the celebration. All this will go to feed about 330,000 active duty personnel and 3,100 reservists, who serve on hundreds of ships and at countless shoreside installations worldwide.
"[We prepare] on average more than 88 million wholesome and nutritious meals per year, ensuring the Navy's fighting forces operate at peak performance and are ready to respond to threats worldwide," said NAVSUP Navy Food Service Director Lt. Cmdr. Ryan Wodele. "Nothing impacts sailors on a day-to-day basis more than the food CSs prepare for them."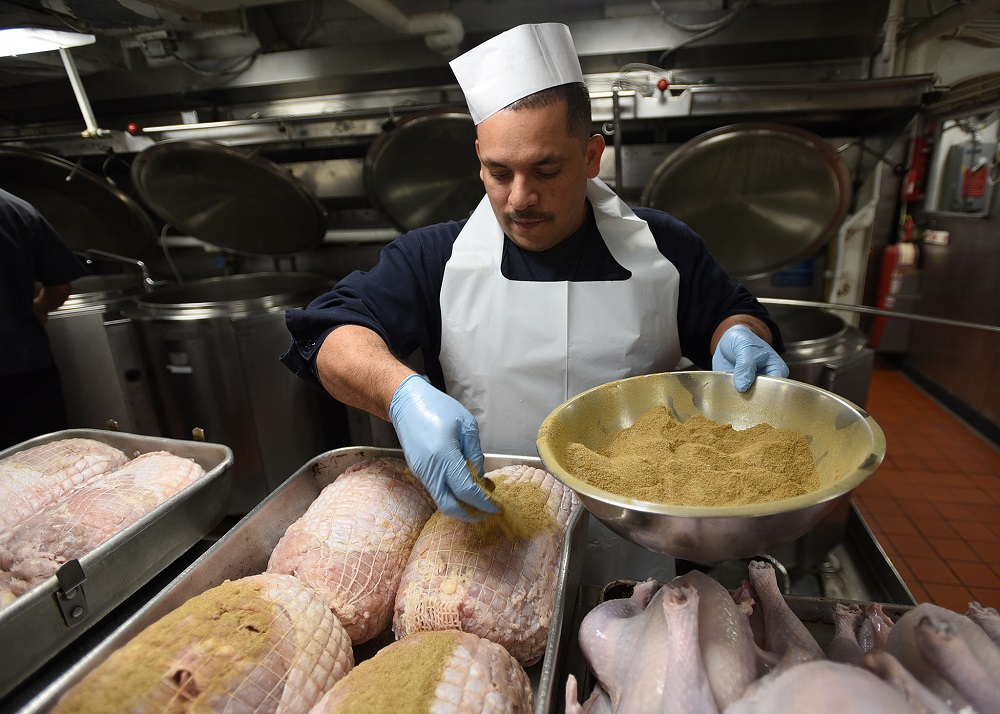 Preparing turkeys aboard USS Blue Ridge (USN)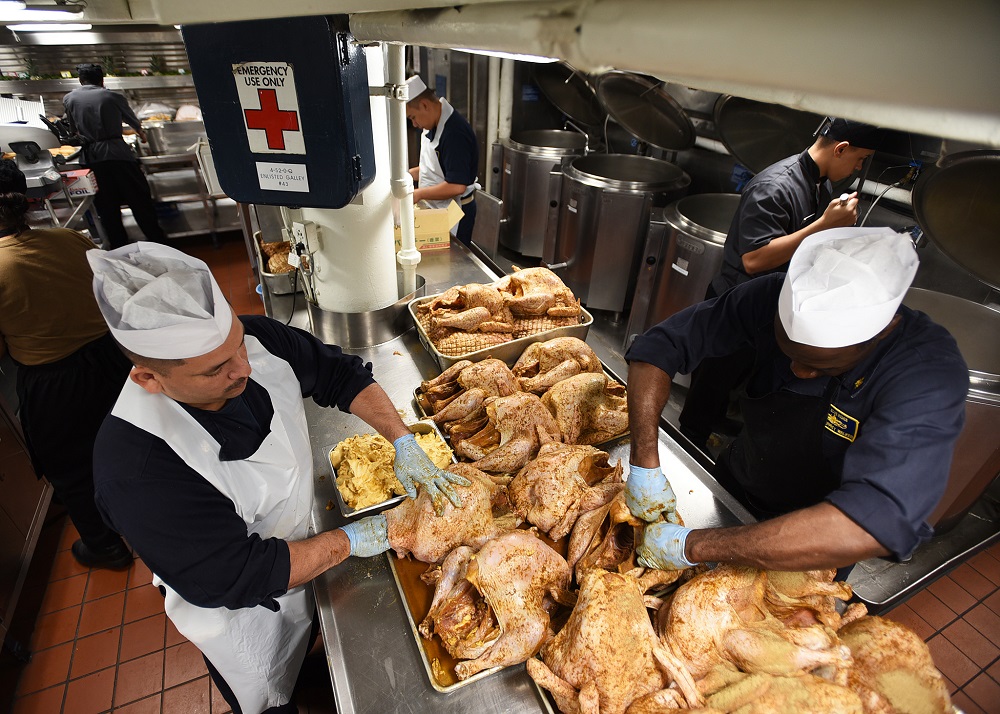 Preparing turkeys aboard USS Blue Ridge (USN)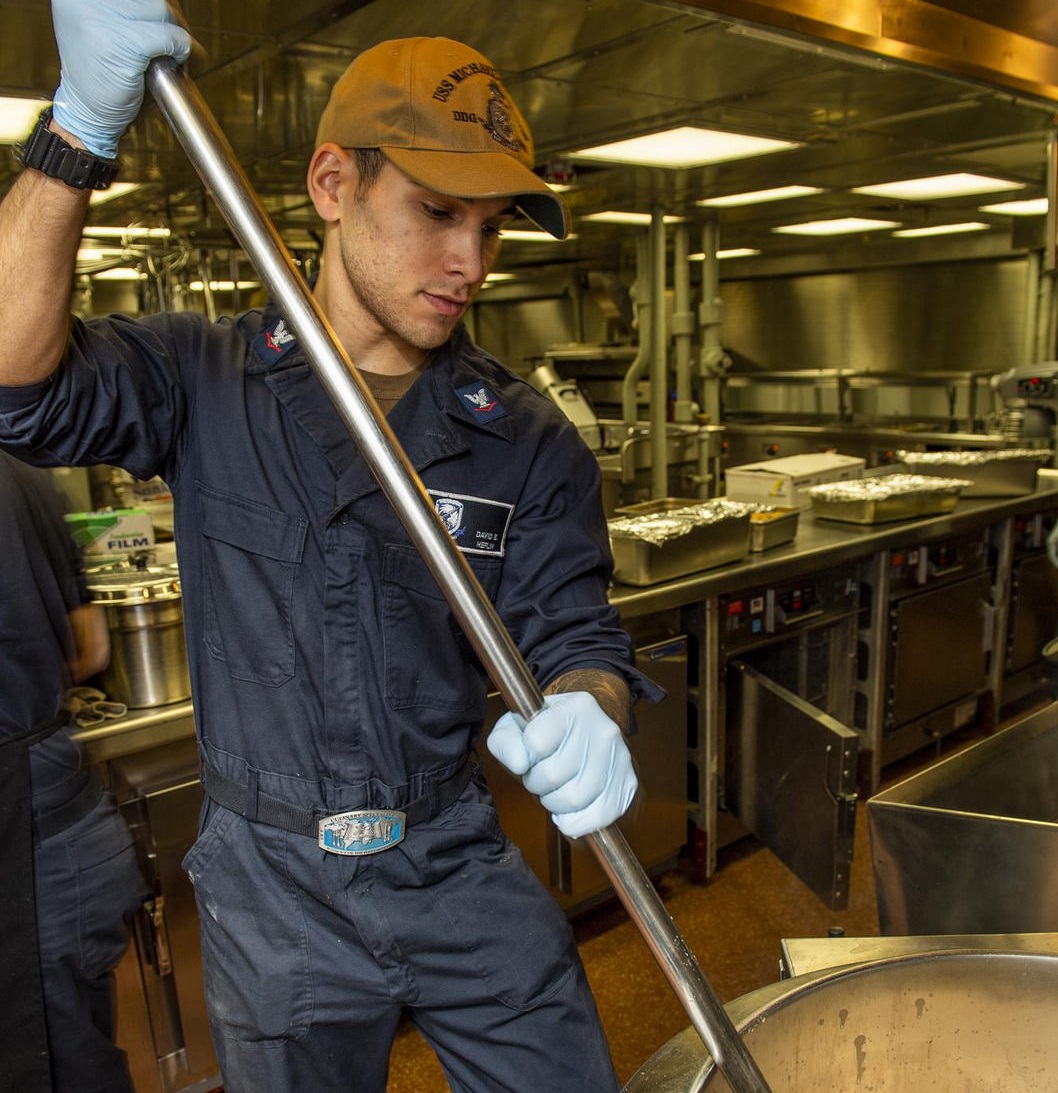 Culinary Specialist 3rd Class David Heflin prepares food aboard the future USS Michael Monsoor (USN)
For historical perspective, a sample Navy Thanksgiving menu from 1905 included: creamed asparagus bouillon; celery; creamed potatoes; young onions a la hollandaise; steamed cabbage and white sauce; oyster dressing; cranberry sauce; pumpkin pie, mince pie, and fruit cake; and - of course - roast turkey.
Sharing thanks
In a small recognition of the close partnership between the U.S. Navy and the Royal Navy, the crew of the USS Abraham Lincoln will be sharing their thanksgiving feast with about 350 sailors from the carrier HMS Queen Elizabeth II. The Queen Elizabeth is currently moored at the Lincoln's home port, Naval Station Norfolk, after completing a successful series of flight trials with the new Lockheed F-35 off the U.S. East Coast.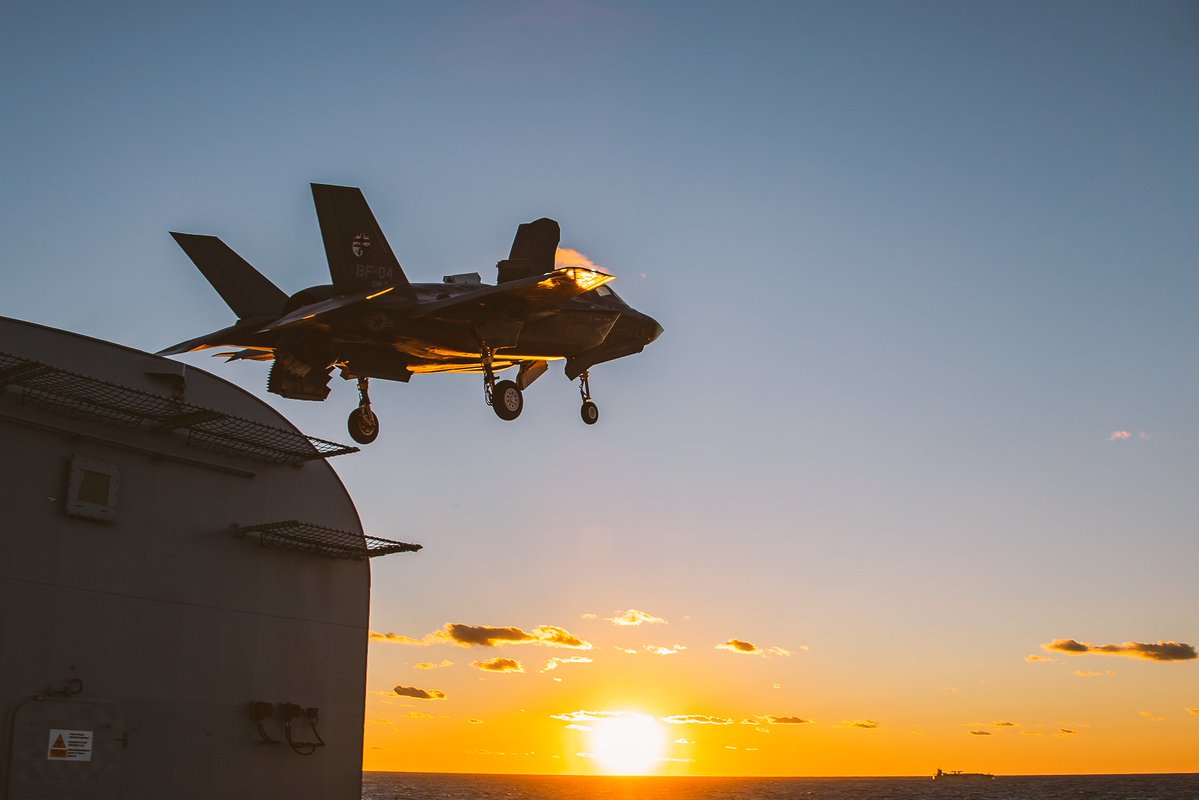 An F-35 clears the Queen Elizabeth's ski-jump ramp for the carrier's last launch of the 2018 season (RN)
Though Thanksgiving has been celebrated since the colonial era, it was not established as a permanent federal holiday until the presidency of Abraham Lincoln. "With the British coming over, we think it'll be really special, between the namesake of the ship and our history with the United Kingdom. It will be really special to have them on board tomorrow," said Capt. Amy Bauernschmidt, XO of the USS Abraham Lincoln, speaking to local media.